Single review by kev@thesoundofconfusion.co.uk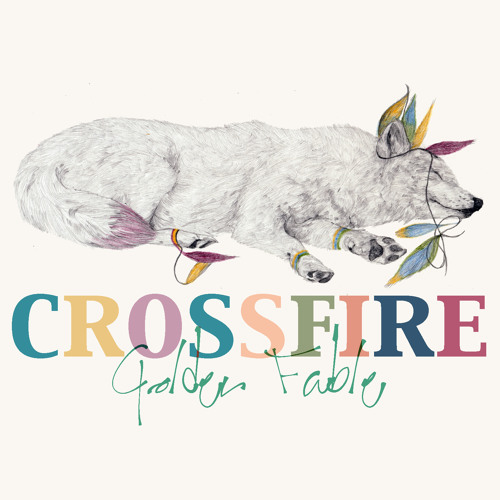 As you know, we love a good comparison. That's not so easy when it comes to North Wales duo
Golden Fable
, but for those of you who like some other artists as a reference in your reviews, these guys, at least on new single 'Crossfire', are something like taking the tired alt-folk scene and breathing new live into it by adding some mystery. Vocally this is almost operatic, maybe a little like Kate Bush at times and very clean and pure, something which may be a turn-off for anyone who likes some bite in their tunes. Other suggestions are easily provided by the team who they're currently working with on their second album.
Producers Jimmy Robertson and David Wrench have previously worked with Anna Calvi, Florence & The Machine and Bat For Lashes respectively. Like those acts? There's a good chance this will appeal to your tastes, although it's much more delicate and incredibly subtle. The backing is very fragile, but the voice is the focal point. The single is an apparent "alternative version", and therefore different to that which appeared on last year's debut album. Very sweet, but not in a sickly way.
Golden Fable's
website
Catch them live:
May 4th - Liverpool Sound City Festival, LIVERPOOL.
May 14th - Sound Control, MANCHESTER (Supporting Public Service Broadcasting).
May 17th - The Great Escape Festival, BRIGHTON.
May 24th - Dot to Dot Festival, MANCHESTER.
May 25th - Dot to Dot Festival, BRISTOL.
May 26th - Dot to Dot Festival, NOTTINGHAM.
August 31st - End of the Road Festival, NR SALISBURY.
For more news, reviews and downloads follow The Sound Of Confusion on
Facebook
or
Twitter
contact@thesoundofconfusion.co.uk