EP review by kev@thesoundofconfusion.co.uk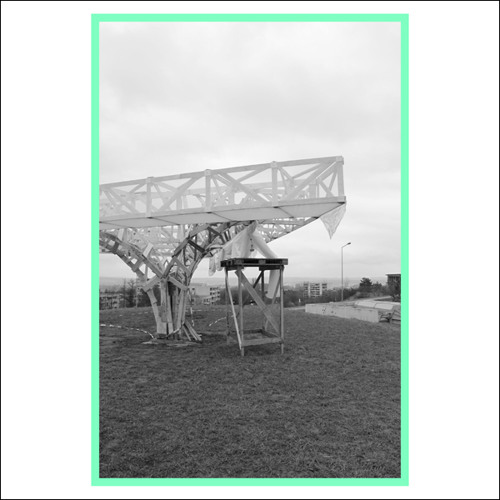 When you think of German electronic music you generally think of specifics. There was a pervasive sound coming from Germany to our shores for many years, but that was a long time ago, and was doubtless only a snippet of what the country had to offer musically. But for some reason it stuck, and we have the term krautrock and idolise bands such as Can, Neu! and Kraftwerk.
Urban Homes
offer perhaps a more modern glimpse at the alternative electronic scene that country has to offer, because, and let's be honest, on the commercial front it's possibly even worse than what passes for chart music in the UK. Over five tracks, this quartet offer proof that the German underground scene is in good health.
Much like those feted '70s bands, the music Urban Homes make isn't limited to fans of electronic music, its appeal goes beyond that. They show us this instantly on 'Ivory Tower Guard'. It's not music for the clubs, it's music for the ears. The interesting percussion and vocals of 'Aurora' offer a repetitive but hypnotic highlight, almost as if someone found a guitarist and asked him to casually jam over the beats they'd laid down. They don't totally discard the past; 'Ayran Gifbek Mersi' has the hallmarks of many electronic pioneers from around the globe, plus a cool disco beat that may offer single potential. Only 'Full Trance Effect' disappoints, opting for an '80s muzak sound that's a bit too smooth and bland. It even has a dodgy sax break. But that's soon forgotten on the sprawling finale of 'Untitled Luv', the song which, at some points, gets closest to that fabled past while at the same time remaining resolutely modern.
Urban Homes'
website
Stream the EP in full
Buy the EP
For more news, reviews and downloads follow The Sound Of Confusion on
Facebook
or
Twitter
contact@thesoundofconfusion.co.uk