Single review by kev@thesoundofconfusion.co.uk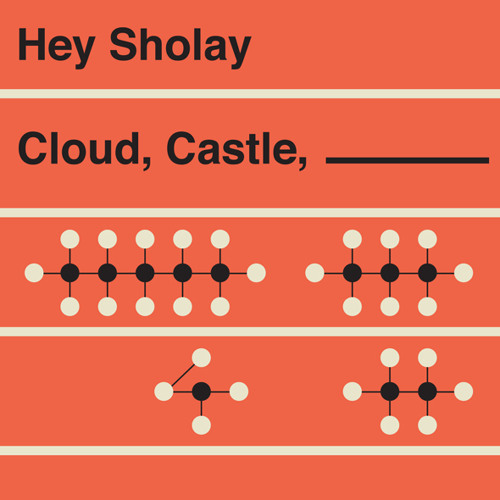 Well that's a stupid name for a single isn't it. Makes me glad I quit radio presenting. It was hilarious when Crash Test Dummies were in the chart with 'Mmm Mmm Mmm Mmm' and Mark Goodier had to try and pronounce it during the weekly countdown for a couple of months. After listening to the song, it seems safe to assume that 'WDYRWMTB' stands for 'Who Do You Really Want Me To Be', which is actually one syllable less than the initials, so it doesn't even shorten the title. Anyway, shall we get to the actual song and whether or not it's any good?
Many bands would be a bit disheartened if they had all their gear nicked along with their van which contained it all. Nothing was recovered.
Hey Sholay
must have been fuming, but channelled that energy into recording a brand new EP 'Cloud, Castle, _______' (now that's a stupid name for an EP etc...) which is out June 3rd, and they're giving us the first glimpse with this very strong new track. 'WDYRWMTB' takes indie/alt-rock and makes sure that it's created to a high level. There's depth to this track, as well as enough meat on the bones to take a reasonably mid-paced number and give it some real clout. The recent past may not have gone to plan, but the future's looking bright.
Hey Sholay's
website
Catch them live:
Tuesday 21st May - Scala, London (Fierce Panda's 19th Birthday w/ The Crookes and The Heartbreaks)
Friday 7th June - Queens Social Club, Sheffield (support from Lets Buy Happiness, High Hazels)
For more news, reviews and downloads follow The Sound Of Confusion on
Facebook
or
Twitter
contact@thesoundofconfusion.co.uk