Article by kev@thesoundofconfusion.co.uk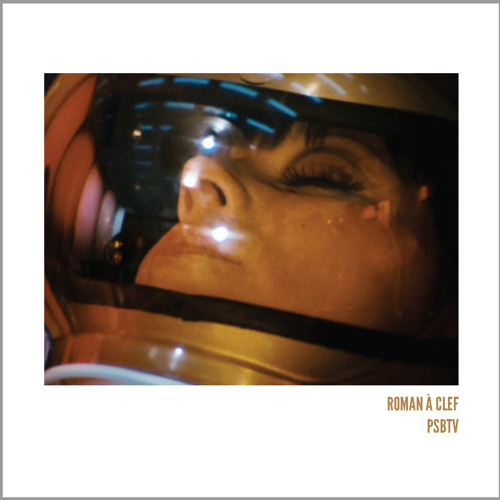 You get a surprising amount of collaborations and supergroups in the world of alternative music. Perhaps this is because the community can become quite tight-knit. In the world of pop most of the tracks in the chart have at least one "featuring" with them, but this is rarely genuine collaboration, it's record company marketing. Get Pitbull to do a guest spot on your song and his fans will buy it too. Double your money, you don't even have to meet! It can be done on two different sides of the Atlantic in two different studios.
Roman à clef
are an indie supergroup. We suspect they've not only met, but genuinely worked on these songs together.
It appears the project was instigated by Ryan Newmyer from A Sunny Day In Glasgow and also features that band's Jen Goma who's also a member of People Get Ready. Completing things is Kurt Feldman of The Pains Of Being Pure At Heart and The Ice Choir. His input can be heard as the producer, 'Lucky Toasts' feels of the same time period as The Ice Choir. It's a lively indie-synth-pop track, but 'PSBTV' is maybe better; it sounds more complete and has more substance. The male/female vocals working well amongst the hazy backing and upbeat bass and drums. Just think how amazing it would be if they actually did get Pitbull to rap over it though? Come on guys, it's what the world is waiting for!
Roman à clef 's
website
For more news, reviews and downloads follow The Sound Of Confusion on
Facebook
or
Twitter
contact@thesoundofconfusion.co.uk