EP review by kev@thesoundofconfusion.co.uk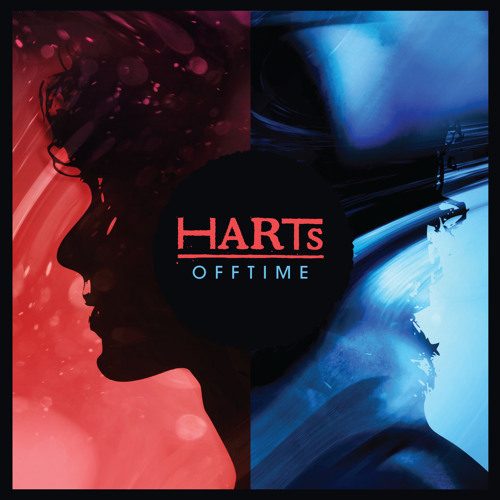 OK so the spring fever seems to have made the whole world go mad for alt-pop tunes. There's no escaping them at the moment, and it's a welcome relief from the usual acts who the industry have nailed to the charts. Loads of this is coming from Australia, so we'll blame it on the summer months they've been enjoying down there. Melbourne artist Darren Hart writes, records and produces all his music as
Harts
and has jut released the 'Offtime' EP which is another one that blends styles like a load of old records being thrown into a cement mixer. There's funk, there's guitars, there's electro-pop, there's even disco, but it's all up to scratch.
Disco/funk is often something we can take or leave; very few do it well, but this is a personal opinion. Check out 'The Music' and 'All Too Real' for examples of the decent stuff here. Decent
and
with potential to break big. So there's a chance that with more of the same, Harts could weasel his way in amongst the usual big sellers. Like things a bit more alternative? Well there's nothing here that you could call avante-garde or barrier-breaking, but 'Back To The Shore' is a big, Friendly Fires-type indie/dance number and 'Vampire' is just a tad harder-edged. Finally it's back to some disco-funk for party anthem 'Offtime'. I'm sure it sounds a bit better down there in the sun than it does up here in the rain.
Harts'
website
Stream the EP in full
Buy the EP
For more news, reviews and downloads follow The Sound Of Confusion on
Facebook
or
Twitter
contact@thesoundofconfusion.co.uk