Album review by bloopie@thesoundofconfusion.co.uk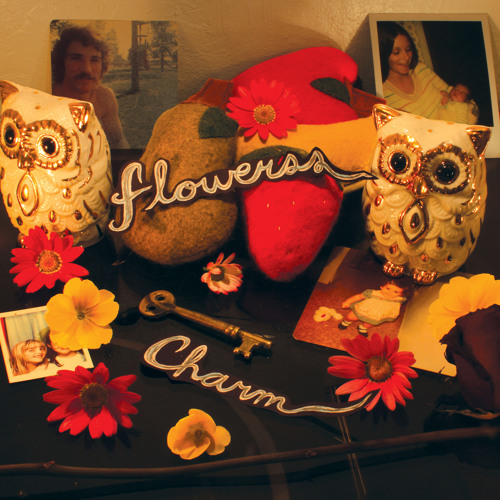 'Charm' is the debut album from
Flowerss
, a newly formed band comprising of guitarist Christopher Larsen and DJ Andrew Hoke (known as Bird Petersen), who collaborated online to give life to an album they've classified as electro-shoegaze. In truth, it is a great big salad of genres, from ambient to indiepop and anything else that works. From start to finish, the music is shrouded in a kind of cold, airy mist that somehow manages to feel nice and warm.
Larsen and Hoke have adeptly mixed feathery atmospheric pop with guitars and electro touches to conceive an album that continuously lingers between the light and dark, with no obvious borders. It's like an easy-flowing soundtrack aimed to evoke feelings of nostalgia. I get the impression that the duo each brought their own palette of sounds to the table and birthed an album that draws from a plethora of diverse inspirations. 'Intro' deceives the listener into thinking that the album will be a mostly dusky affair, but 'Halo' chimes in and surprises by setting a rosier mood, with its cool indie guitars and mellow poppy lyrics.
The tunes bend and shift between different dispositions for the rest of the 10-track album, with Larsen's lyrics floating angelically in a haze of ethereal reverberations. Highlights include the serene 'Sun Dial' and gracefully elegant 'Charm', but my personal favourite has to be the emotional 'Street Lights', a song that brilliantly combines elements of shoegaze and pop and captures just what this project is about. Hopefully, the talented brace of Larsen and Hoke have got more in store.
Flowerss'
website
Stream the album in full
Buy the album
For more news, reviews and downloads follow The Sound Of Confusion on
Facebook
or
Twitter
contact@thesoundofconfusion.co.uk