Album review by kev@thesoundofconfusion.co.uk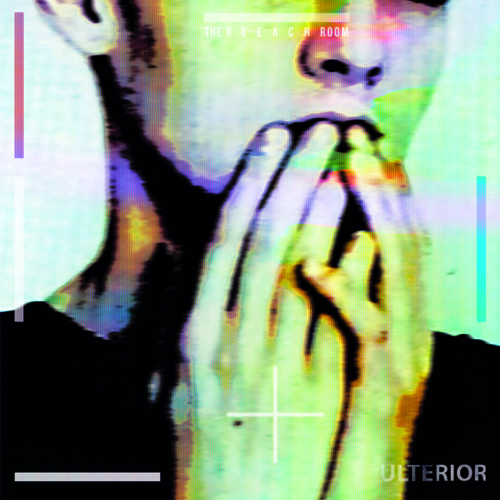 For their second album, the brothers McGregor along with Paul Simmons and Micky Ellis have created something of a patchwork; a collage of borrowed sounds and ideas that have been stitched together to make a complete work, one that hauls the starker electronic acts of the 1980s backwards through a hedge of witch-house and experimental techno, surfacing like the deformed offspring of Depeche Mode and Atari Teenage Riot. Yes
Ulterior
have gone out of their way to avoid formulas on 'The Bleach Room' and the result is a mix of sounds you've already heard, warped and twisted into new and varied forms.
You could have a field day picking apart the comparisons: 'Fun Gun' is juddering electro-pop that's got out of the wrong side of the bed and seems to be trying to soundtrack a sci-fi film about the Universe imploding; 'Zero Over Two' is early Simple Minds remixed by The Big Pink before they tried to go pop; 'Psychic Chic' could be The Eighties Matchbox B-Line Disaster frantically covering an unknown Suicide track as though their life depended on it; 'Skydancing' is a screeching, industrial and trippy sheet of synth-metal that's got the hump and has an ending that sounds like a flock of seagulls (not the band, an
actual
flock of seagulls) being slowly tortured by robots; 'Cool TV' seems to have popped round to A Place To Bury Strangers' house and made itself comfy - and this is just the first half of the album.
'The Bleach Room' is very occasionally poppy, sometimes unsettling, mostly psychotic and all shot through with the kind of determination that most bands can only dream of. Ulterior have pulled no punches, taken no prisoners and not rested until everything sounds as viscerally intense as possible. It won't make a very good mother's day present (unless your mother is a drug-addled, psychopathic cyborg from the future) but it will at times make your brain ache, your heart pound and, at a decent enough sound level, your ears bleed. It's a hybrid of 70s electronic innovators, the darkest synth-botherers of the 80s, the eletro-rock pioneers of the 90s, the strangest 00s noise-terrorists and a whole other scene that hasn't even been invented yet. Turn on, stay in and flip out.
Download 'The Locus Of Control' for free by heading
here
Ulterior's
website
Buy the album
For more news, reviews and downloads follow The Sound Of Confusion on
Facebook
or
Twitter
contact@thesoundofconfusion.co.uk