Single review by kev@thesoundofconfusion.co.uk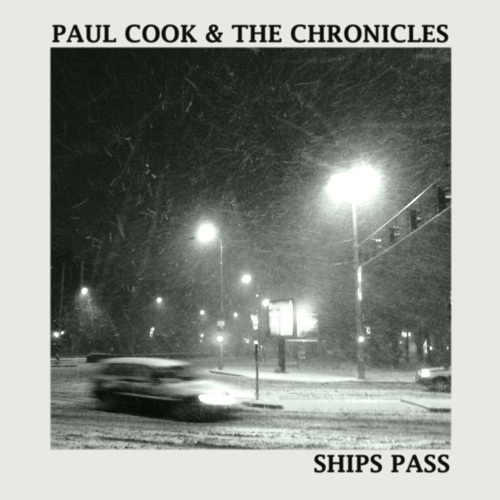 There's barely been a time in the last two or three years that
Paul Cook & The Chronicles
haven't
had some sort of release available, be it singles, free downloads or last year's excellent debut album 'Volume 1'. We heard shortly after that record's release that 'Volume 2' was well on the way to being complete and ready to release, and now we get to hear the first song lifted from it; new single 'Ships Pass'. If you've already fallen for Paul Cook's incredibly pure voice, heart-on-sleeve lyrics and tales of love (or the lack thereof) then you'll instantly become attached to this single.
Made from the exact same ingredients that made his debut so lovable and human, even though his voice isn't exactly run of the mill and his tunes are hardly bog standard, 'Ships Pass' continues where 'Volume 1' left off. Once again we find him in a thoughtful and reflective mood, seeming to be digesting the latest failed relationship that has haunted his life but provided the inspiration for another classic sounding, sweetly sung and dripping with emotion track. Should Paul Cook
"find someone"
then we'll either lose the source of these amazing songs or he'll be turning out albums that give the cast of Glee a run for their money.
Paul Cook & The Chronicles'
website
Buy the single
For more news, reviews and downloads follow The Sound Of Confusion on
Facebook
or
Twitter
contact@thesoundofconfusion.co.uk