Single review by kev@thesoundofconfusion.co.uk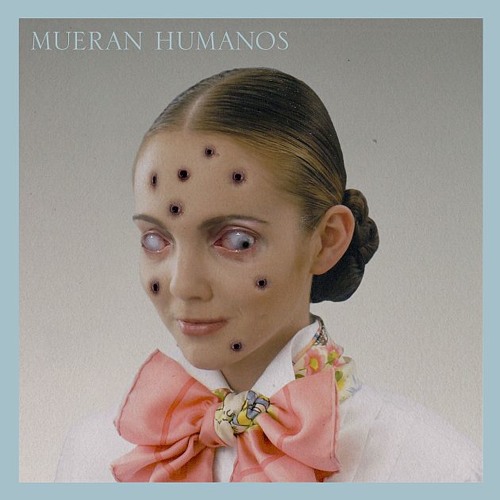 Just what is it that draws so many musicians to Berlin to try and make their creative flame burn brighter? Surely it can't just be the legacy of the underground movement that sprung up in the late 60s and early 70s, the movement that drew the likes of Lou Reed, Iggy Pop and David Bowie to the city. That was two generations ago, yet it's rare for us to hear a record created in the German capital to be what could be described as "normal". The place is still a haven for experimentalists and still the sounds made there have many of the same hallmarks of those from forty years ago.
Mueran Humanos
are a couple from Argentina, yet this mysterious pull has led to them residing in Berlin.
New single 'El Circulo' does indeed draw heavily on the city's past. It's synth-pop, almost forgoing the pop part altogether in favour of krautrock. The heavy 70s feel of the beats and base electronics are a repetitive, droning sheet upon which they add layered effects which range from scowling electronics to ambient guitar and near monotone vocals. It has the ingredients of a track that will leave you cold, but in fact does the complete opposite, being engaging throughout. On the flip is 'La Langosta', a piece that might not find as much favour outside of those who like drones and extended ambient/experimental pieces. A twenty-minute instrumental soundscape will be music to some ears, and the total opposite to others. Whatever your opinion it's difficult to deny that it conjures up a rich atmosphere though. Once more Berlin puts forward innovative and challenging music, long may this continue.
Sampler video
Mueran Humanos'
website
The 12" will be available soon from
Vanity Case Records
For more news, reviews and downloads follow The Sound Of Confusion on
Facebook
or
Twitter
contact@thesoundofconfusion.co.uk