Single review by kev@thesoundofconfusion.co.uk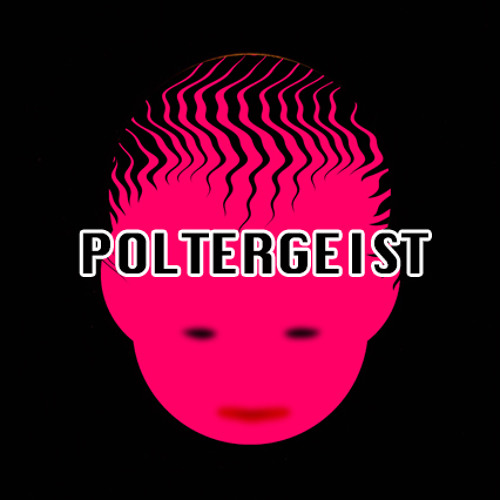 Speaking to a few hardcore Echo & The Bunnymen fans, those who were lucky enough to enjoy their original incarnation, it has been said that, while it's good that they eventually reformed, the new material has been somewhat patchy; a few songs comfortably driving along the middle of the road. Some of the bite, the spark, the vitality has been missing.
Poltergeist
are a new band formed by erstwhile Bunnymen Will Sergeant and Les Pattinson and The Black Velvets' drummer Nick Kilroe. More experimental than the Bunnymen's second incarnation, first track 'Cathedral' will reignite the fire in the bellies of those who fell for the dark lords of post-punk in the first place.
With live dates booked, this surely indicates more music is well on the way from this space-rock/krautrock influenced group. Maybe their biggest influence on this track is their own early work. The bassline is a close cousin to 'Over The Wall', that trademark guitar sound is present, but a more cosmic vibe is added. 'Cathedral' feels like a statement, and a bigger one than Will Sergeant has given us for some time. With any luck we can not only hope that Poltergeist continue down this innovative and uncharted path, but also push his other band to turn their back on the 'Drivetime' and get back to what made them legends in the first place.
Poltergeist's
website
Pre-order the album
Catch them live in March:
13th Glasgow – Oran Mor
www.gigsinscotland.com
14th London – Hoxton Bar & Grill
www.gigsandtours.com
16th Liverpool – The Kazimier
www.seetickets.com/
22nd Manchester – Sound Control
www.soundcontrolmanchester.co.uk/events/poltergeist/
23rd York – Fibbers
www.seetickets.com
For more news, reviews and downloads follow The Sound Of Confusion on
Facebook
or
Twitter
contact@thesoundofconfusion.co.uk