Single review by kev@thesoundofconfusion.co.uk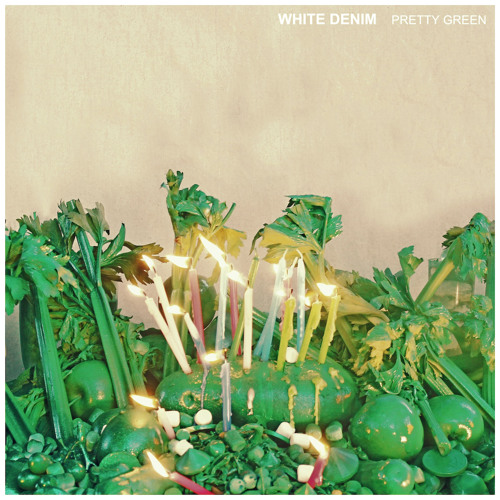 So enamoured were the Texan garage-rock stalwarts with Liam Gallagher's clothing line that they decided to write a song about it. Well, of course they didn't, and if anything they'll probably get sued by the company and forced to change the track title.
White Denim
have never seemed like the parka wearing types. The guys have announced that in October they'll be releasing their sixth album since 2008's debut, so they're a prolific bunch. To be called 'Corsicana Lemonade', and they're easing us in to their new collection with single 'Pretty Green'.
As is generally the case with
White Denim
, it's almost impossible to find fault with this song, but, again like their previous work, it's not the most startling of tunes you'll hear all year. If any band could be considered to be consistently very good it would be this one. If they can make the step up to consistently brilliant then Beady Eye will be begging for a support slot. So to summarise, another fine hunk of modern garage that you will definitely enjoy but won't necessarily have the longest shelf-life. That doesn't matter though. They'll be back with more before long.
White Denim's
website
Catch them live:
Sun 17 November Brighton The Haunt
Mon 18 November Bristol Fleece & Firkin
Tues 19 November Manchester Gorilla
Wed 20 November London Village Underground
Sun 24 November Glasgow Broadcast
For more news, reviews and downloads follow The Sound Of Confusion on
Facebook
or
Twitter
contact@thesoundofconfusion.com