Single review by kev@thesoundofconfusion.co.uk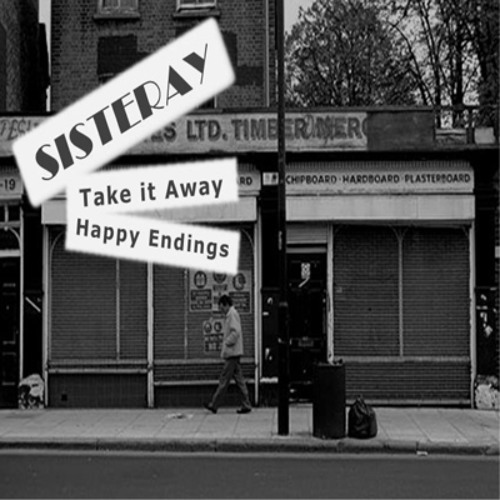 With a band name such as this, a Velvet Underground influence is to be expected (unless their idols include a well known record shop) and I guess there kind of is. London's
Sisteray
have built up a good sized following in the capital (and, we assume, beyond), having sold out venues and having fans request copies of their music. Taking a little initiative, the band have decided to set up their own label, Staircase Records, in order to put out this debut 7". We mentioned the Velvets connection in the name, but the band also cite a growing mod revival as an influence.
The songs here could both be described as garage-punk, so really they cover both of those reference points. Their sound isn't a '60s flashback, if anything it's more late '70s, but with a modern edge. 'Take It Away' uses a simple but effective riff to lead us into a jagged little punk tune with a slightly DIY feel. Oddly you can detect hints of Arctic Monkeys, but this is likely down to shared influences rather than trying to emulate the Sheffield lot. It's 'Happy Endings' that's the best of the two tunes here. Sisteray add more melody and the guitars chime in a less murky way, giving extra lightness to their garage sound, and the driving rhythm is what makes it. A promising first offering.
Sisteray's
website
Buy the single
Catch them live:
'Take it Away/Happy Endings' Single Launch!!
Wed, Aug 28, Latest Music Bar, Brighton
For more news, reviews and downloads follow The Sound Of Confusion on
Facebook
or
Twitter
contact@thesoundofconfusion.com