Article by kev@thesoundofconfusion.co.uk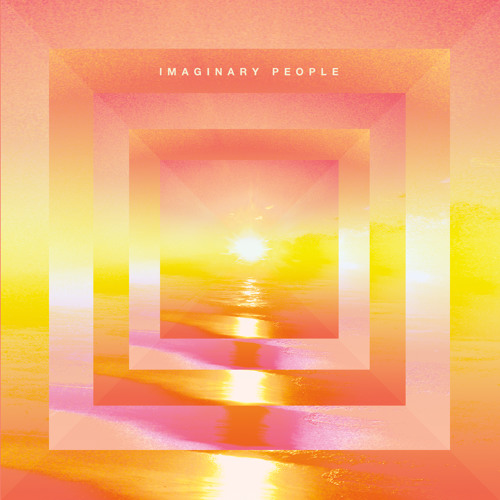 New York quintet
Imaginary People
will be releasing their debut EP next week and are giving away the wonderful indie/Americana of 'Fresh On' as a free download. You can grab that below, but first we fired them a few questions over to discover a bit more about the band and Dylan was kind enough to chat to us about the black magic of the New York music scene and a surprising knowledge of English football!
TSOC: Hello Imaginary People! You guys are based in NYC. It seems like half the bands we write about are from NYC and the surrounding area. Is it a help or hindrance having to jostle for space like that?
D:
I think it helps, you have more musicians willing and able, so there's a creative force that you can dip into. It can become a wash of bands, but like anything in life, luck and some black magic and things happen for certain people. Work ethic goes a long way, if you're prepared to do what the other guy won't, you might increase your luck.
TSOC: As we've covered a lot of NYC bands, could you give us a couple of future tips we might not know yet? Bands to keep an eye out for?
D:
Check out US Royalty, also our friends Caveman are coming over there, they have a record coming out in the UK.
TSOC: Is there a sense of community about the music scene from that area, or is it more competitive than that?
D:
There's a competition to excel, but it's never spoken about, I think certain bands are a lot more business minded and might get further down the road because they understand the industry landscape and how to approach it. It's still the music business, which is a form of Hollywood and bands want to get their break.
TSOC: What about British bands? Do you have any plans to make it over for gigs? And what bands would you want to check out while you're here?
D:
We'd love to come tour, depends on when we get a record out there with a label, you really need that help to make that jump and we're getting closer. As for bands, Kasabian, Blur, Slow Club, Foals, The Chevin.
TSOC: The song people can stream below ('Fresh On') takes in indie, rock, alt-pop, Americana and more besides. Are all your songs as blended as this or do you usually stick to a sound that can be easily pinpointed?
D:
We tend to genre hop a bit, it just happens organically. We just try to put together the best material, if they happen to sound quite different, so be it.
TSOC: It must mean you have a wide variety of influences. Who would your ideal collaborator or producer be if you could pick anyone dead or alive?
D:
I lived in a London for a few years and met Robert Plant, that would be pretty wild to get in a room with him.
TSOC: As the band moves forward, are we likely to see you treading similar ground? Or do you have plans to branch out into other genres?
D:
We'll go in any direction, we have an album recorded to follow the EP. Maybe we'll do a little more recording, depends on the timing. Ideally I'd want to start touring to get our name floating in the live arena.
TSOC: If you could change one thing about Imaginary People as they are now, what would it be and why?
D:
I'd say just more time to work on songcraft, it's a percentages game, the more time your write the better chance you'll bump into some magic.
TSOC: I'd guess that if people are imaginary, they can have imaginary powers. Assume you could all have one super power. What would it be?
D:
I'd moonlight as an Arsenal FC striker, they need a new striker!
TSOC: Finally – it's fantasy festival time. Imaginary People are headlining and you get to pick 5 acts, past or present to join you on the bill. Who do you pick?
Zeppelin
Chemical Brothers
Beastie Boys
Albert King
Beach House
Imaginary People's
website
Buy the EP
Catch them live:
Sep 03 Mercury Lounge, New York, NY
For more news, reviews and downloads follow The Sound Of Confusion on
Facebook
or
Twitter
contact@thesoundofconfusion.com