Single review by kev@thesoundofconfusion.co.uk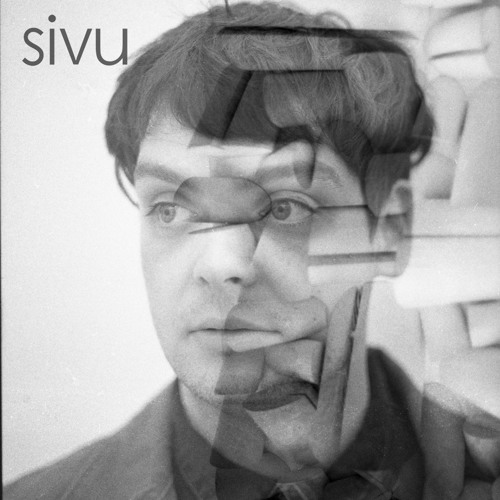 I've made much of my inherent dislike of blokes with an acoustic guitar thinking that they'll be the next Frank Turner/Ben Howard/Newton Faulkner/other tediously dull musician. Yet with
Sivu
things have been a bit different. That difference is a total lack of the muso fallacy of "keeping it real". He's not Jake Bugg, he's here to make interesting music of his own that might borrow and take influence but it has its own identity. He's not afraid to try new things in addition to his music either. Check out the video for
'Better Man Than He'
for an example of that.
Plus, Sivu doesn't just strum away with some generic heartfelt lyrics on his guitar and call it a tune. 'Over & Over' is his new single (you should be able to download it free by
signing up to his mailing list
although at time of writing there appears to be a glitch) and yes, there's acoustic guitar here, and it's joined by ominously booming drums and the further addition of organic instruments that present the track in something of a baroque style. However way you want to describe Sivu, and however much you may love an artist who relies solely on voice and guitar, chances are that Sivu has better tunes.
Sivu's
website
Catch him live:
SAT 31 AUG In The Woods 2013, Kent, UK
FRI 13 SEP Festival Number 6 2013, Portmeirion, UK
SUN 20 OCT Sŵn Festival 2013, Cardiff, UK
TUE 22 OCT Rescue Rooms, Nottingham, UK
WED 23 OCT O2 Academy 2 Birmingham, Birmingham, UK
THU 24 OCT The Cockpit, Leeds, UK
SAT 26 OCT Sound Control, Manchester, UK
SUN 27 OCT Òran Mór, Glasgow, UK
MON 28 OCT Northumbria Uni, Newcastle Upon Tyne, UK
SAT 09 NOV Festival Les Inrocks, Nancy, France
SUN 24 NOV The Institute, Birmingham, UK
MON 25 NOV Rock City Nottingham, UK
WED 27 NOV The Ritz, Manchester, UK
THU 28 NOV Electric Brixton, London, UK
FRI 29 NOV O2 ABC, Glasgow, UK
SUN 01 DEC The Junction, Cambridge, UK
TUE 03 DEC Button Factory, Dublin, Ireland
WED 04 DEC Black Box, Belfast, UK
FRI 06 DEC The Globe, Cardiff, UK
SUN 08 DEC Barbican Centre, London, UK
For more news, reviews and downloads follow The Sound Of Confusion on
Facebook
or
Twitter
contact@thesoundofconfusion.com