Single review by kev@thesoundofconfusion.co.uk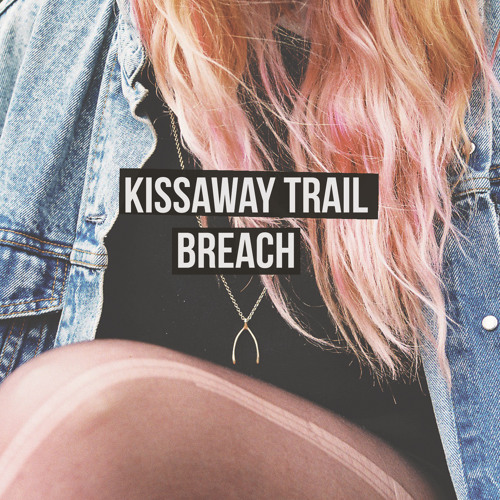 Ah, welcome back
The Kissaway Trail
! What with all this talk of the new breed of great Danish bands it's a joy to have these relative veterans of the scene back and in such fine voice. Their last album was in 2010, and back then we were just a radio show, so this is their first appearance in these digital pages. With a new album, 'Breach', set for release next week, the band are streaming single 'The Springsteen Implosion', so we can see whether or not they've still got it.
Of course they have, although we don't quite get what the title's all about. Still, this is a splendid indie/pop song that's full of beans. They charge effortlessly through verses and choruses that seem to get bigger each time, until we get to the point where the chanting of
"it's just a reverie!"
seems desperate, urgent even. With the line
"it's you I adore"
also being repeated over and over we can hazard a guess that this song may be a tribute to The Boss, although you wouldn't picture him on The Kissaway Trail's list of influences, and the song certainly sounds nothing like him. It's a top tune though, and it's good to have them back.
The Kissaway Trail's
website
Buy the album
Catch them live:
Studenterhuset , Copenhagen - Denmark, Fri, Aug 30
Golden Leaves Festival, Reinheim - Germany, Sun, Sept 8
Studio 672, Cologne - Germany, Tues Oct 1
Karrera-Klub@Privatclub , Berlin - Germany, Wed, Oct 2
Prinzenbar, Hamburg - Germany, Thurs, Oct 3
Chelsea, Vienna - Austria, Sat, Oct 5
Café Central, Weinheim - Germany, Sun, Oct 6
Le Romandie, Lausanne - Switzerland, Mon, Oct 7
Hoxton Bar & Kitchen, London - UK, Wed, Oct 9
Botanique, Brussels - Belgium, Thurs, Oct 10
Paradiso, Amsterdam - Netherlands, Sat, Oct 12
Radar, Aarhus - Denmark, Fri, Oct 18
Rust, Copenhagen - Denmark, Sat, Oct 19
For more news, reviews and downloads follow The Sound Of Confusion on
Facebook
or
Twitter
contact@thesoundofconfusion.com