Single review by kev@thesoundofconfusion.co.uk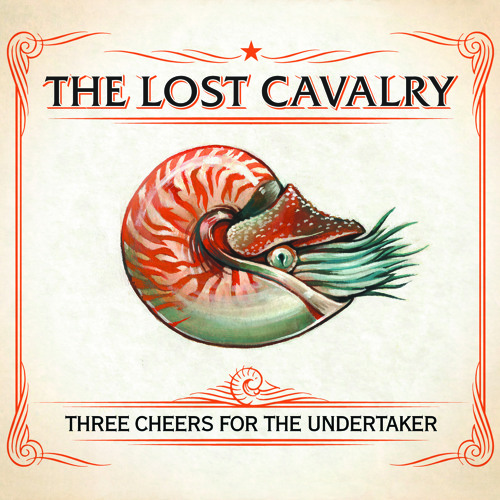 Freaky video. It's not just the name of the album ('Three Cheers For The Undertaker, out September 16th) that's a bit morbid. Shot from the view of a man, we see him walking downstairs and out of his house along a street. It becomes apparent all is not well as his vision becomes blurred and he stumbles. Then the shot cuts to him, leaning against the door to a chemist with one of his arms severed. He turns around and leading up to this chemist's door is a huge queue of injured people, waiting patiently in line for the shop to open. A&E might have been a better plan, but still...
It's a great video, and the song's not bad either.
The Lost Cavalry
were formed by ex Fanfarlo guitarist Mark West and have released a string of EPs leading up to this full-length. In sound there's a similarity to his old band, but perhaps on this track it's a little easier to listen to. A real grower, the slow start soon turns into a huge brass finale, as though they've employed a mini-orchestra to dress the song up in its Sunday best. It's worked, and this is an indie/baroque/pop tune that's definitely not to be sniffed at.
The Lost Cavalry's
website
Buy the album
Catch them live:
Wed, Sept 18, St Pancras Old Church, London, UK
For more news, reviews and downloads follow The Sound Of Confusion on
Facebook
or
Twitter
contact@thesoundofconfusion.com