Single review by kev@thesoundofconfusion.co.uk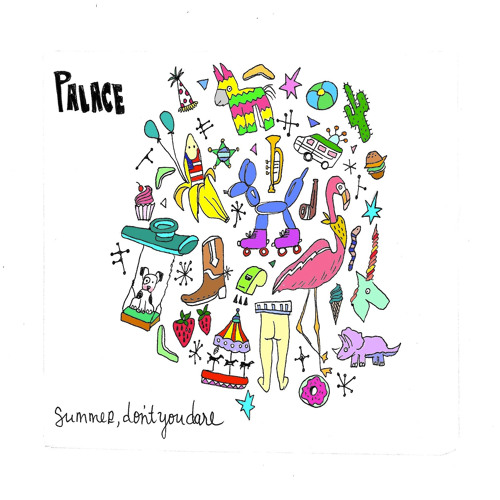 I'll be honest, when I saw that the opening line to the press release for this track was "Nursery rhymes with a Broadway rock twist", I didn't get my hopes up. Well you wouldn't, would you. Upon listening to 'Treetop Lover' by St Louis quintet we find that, although that description fits if you look at it in a sideways kind of way, really we're talking indiepop. Taken from their album 'Summer, Don't You Dare',
Palace
actually sound like they're influenced by mid-period Beach Boys as much as anything, and if you thing about it, many of Brian Wilson's melodies around that time were a little like nursery rhymes.
This is pure summer and a lot of fun, but it's not throwaway or novelty. It's more a tune to bring a smile to your face and provide a bit of escapism for a few minutes. The verses are sweet, but the chorus is, in its own little way, really quite beautiful and catchy as hell. They tried to make this song be hated by opening the blurb with that line, but they failed, as 'Treetop Lovers' is a gorgeous song that grows with each listen and has that key ingredient: the chorus. If you can come up with a good chorus in pop music then you've cracked it. Palace, we're led to conclude, have cracked it.
Palace's
website
Buy the single
Catch them live:
Sep 12 The Demo, St Louis, MO
For more news, reviews and downloads follow The Sound Of Confusion on
Facebook
or
Twitter
contact@thesoundofconfusion.com