Single review by kev@thesoundofconfusion.co.uk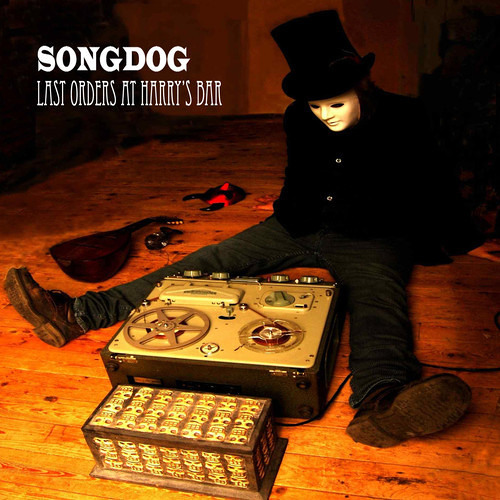 Songdog
aren't a new band, but they're a band that I've personally never really listened to. This is down to nothing but pure chance. New single 'St Lucy's Day' is the first teaser of their new album 'Last Orders From Harry's Bar' which is set for a release on October 7th. Listening to the song (and possibly to the band for the first time) I found them very difficult to place. This is largely acoustic, but it's not really folk, it's kind of Americana but not quite. It recalls Tindersticks with a less gloomy vocal. The intrigue led to me find out more.
As fans will know, Songdog originally formed in Wales but have members from right across the UK. So the slight American influence must come from their personal musical heroes. It's actually really nice to hear a song of this variety that
doesn't
fit neatly into a category. It's mysterious, a little dark and intricately arranged. The standard of songwriting pisses from a great height over many others who attempt this sort of thing. Comparisons? It can easily be compared to greats like Tom Waits, Nick Cave and so on. It's a pleasure to finally hear them.
Songdog's
website
Pre-order the album
Catch them live:
ALBUM LAUNCH SHOW, THURSDAY 10TH OCTOBER
ALLEYCAT, 4 DENMARK STREET WC2H 8LP
DOORS 6.45PM, ON STAGE 7.30PM
For more news, reviews and downloads follow The Sound Of Confusion on
Facebook
or
Twitter
contact@thesoundofconfusion.com