Single review by kev@thesoundofconfusion.co.uk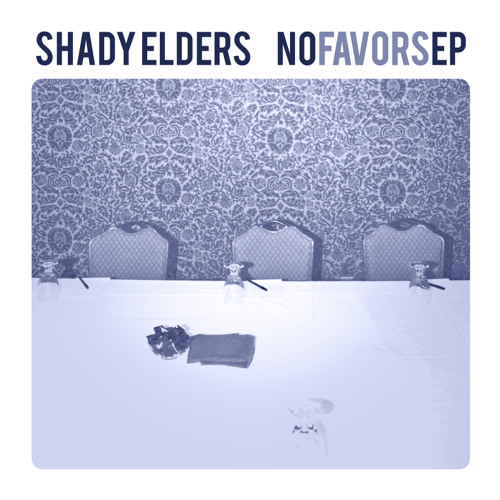 This is a rather nice mix of doo-wop and alt-rock.
Shady Elders
are something of a supergroup on the Denver music scene, having all been members of other notable bands from the area. This may explain why their single 'Schoolmate' is so damn good. It's not the work of amateurs. Having picked up a few decent support slots recently, there seems to be a good chance of this lot breaking away from the local scene, and the release of 'Schoolmate' from their current EP 'No Favors' will only help matters further.
Opening with crisply ringing guitar and a strong vocal, it sounds timeless just from the first few bars. When the rest of the band join in we're treated to an update of the sounds that birthed soul music and evolved into the '60s girl-group scene. The chord sequence isn't a new one, and it's not supposed to be; they're aiming for vintage and they hit the bullseye. The chorus is pretty special too. In a world full of bands reviving different eras and sounds, Shady Elders could have enough about them to achieve great things. The only downside it that the song doesn't go on a bit longer.
Shady Elders'
website
Stream or buy the EP
For more news, reviews and downloads follow The Sound Of Confusion on
Facebook
or
Twitter
contact@thesoundofconfusion.co.uk