Single review by kev@thesoundofconfusion.co.uk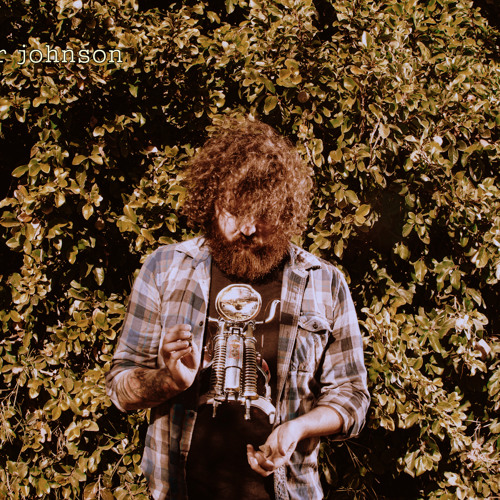 Hunter Johnson
is a US artist, and you'd be hard-pushed to imagine this music coming from any other country (barring poor imitation of course). From South Dakota but now based in Phoenix, Arizona, Johnson makes alt-rock that shares the same blue-collar DNA with the likes of Springsteen, The Gaslight Anthem and so on. The latter would be the closest comparison, as 'Angel Of Greatness' shares the punk bite that that band have used to become so highly regarded. We should know more come August when his album is released, but the single bodes well.
Cliches are only cliches if they're used out of context, and this track is about packing up and hitting the road to leave a failed relationship. Something which works in the expanses of the US, but probably not if you're from Luton. So despite the familiar storyline, Johnson makes this song work with the sheer passion and determination in his voice which is at full stretch, adding quite a force. The music doesn't hold back either. This is US alt-rock that falls apart if the passion and authenticity are lacking. Both are firmly intact here.
Hunter Johnson's
website
Catch him live:
All shows are full band unless stated "solo"
MAY 24 2013
Hunter Johnson (solo), Copper Blues 5:30pm - 7:30pm
MAY 24 2013
Hunter Johnson w/Ghetto Cowgirl, Last Exit Live 9:30pm - 10:30pm
MAY 26 2013
Hunter Johnson w/Sour Diesel Train Wreck, Yucca Taproom (Valley Fever) 9:00pm - 10:00pm
MAY 27 2013 Hunter Johnson (solo), The Rogue Bar 9:00pm - 10:00pm
JUN 08 2013
Hunter Johnson w/American Longspurs, Sail Inn (Tempe Arizona) 9:00pm - 10:00pm
JUN 11 2013
Hunter Johnson w/truckstop Darlin, Yucca taproom 9:10pm - 10:10pm
JUN 13 2013
Hunter Johnson w/Decker and Water liars, Last Exit Live 9:00pm - 11:00pm
JUN 21 2013
Hunter Johnson, Rogue Bar 10:00pm - 11:00pm
JUN 25 2013
Hunter Johnson w/ Radar Bros, Crescent Ballroom 8:00pm - 11:00pm
JUL 23 2013
Hunter Johnson (solo), Spirit room Jerome Arizona 6:00pm - 7:00pm
For more news, reviews and downloads follow The Sound Of Confusion on
Facebook
or
Twitter
contact@thesoundofconfusion.co.uk