Single review by kev@thesoundofconfusion.co.uk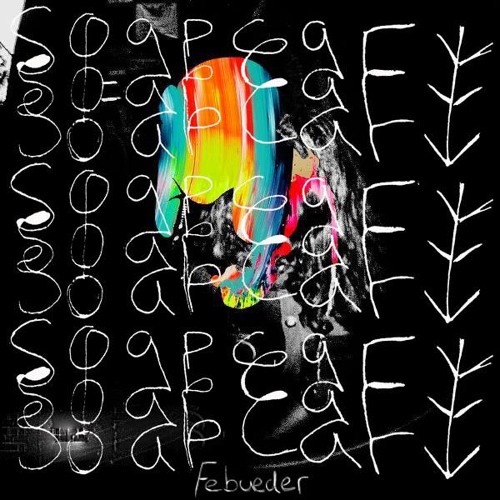 I don't know how many times we've talked about the cross-pollination of musical genres on here in the past few months, but at the risk of sounding like a broken record (nothing new there) this new single from Ascot band
Febueder
seems determined to cram in as many different elements as possible. Not in separate parts or different sections of the song, but all mashed together as one. Their debut EP 'Soap Carv' is soon to be released on new London label Castle Recordings, but being as multi-faceted as it is, it gives you little idea of what the label will be about. I guess we wait and see.
So to the song: strange reverberating, repeating sounds get things moving, shortly to be joined by a deep and plodding bassline, guitar that could be from any number of different musical styles, and a vocal that has its roots in reggae or dub. Then the song pauses for a few strange and atmospheric seconds before bringing things back much where they left off. This is a minimal synth track, it's an electro-pop track, it's indie, it's reggae, it's goth, it's trip-hop; it's almost everything. Where this positions it in terms of potential audience is tricky to gauge. The only thing 'Alligator' is
not
is commercial. Again I guess we have to wait and see...
Febueder's
website
For more news, reviews and downloads follow The Sound Of Confusion on
Facebook
or
Twitter
contact@thesoundofconfusion.co.uk