Single review by kev@thesoundofconfusion.co.uk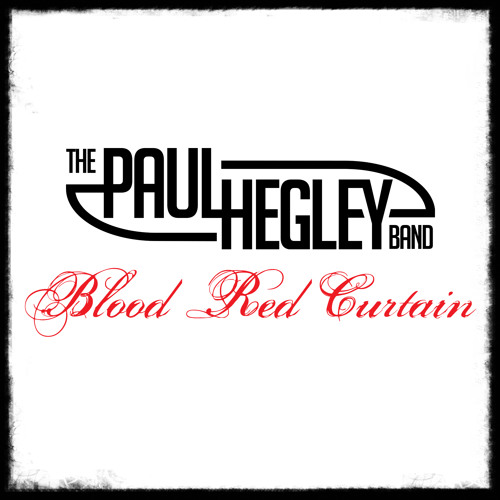 When the whole garage revival/new rock revolution/whatever you want to call it happened at the turn of the century, it brought bands like Television, The Stooges and Gang Of Four back into the spotlight, and of course the original '60s garage set. What often gets missed is that this also ushered in a new era for blues. The genre that was one of the building blocks of rock music as we know it had become stagnant; blues was middle-aged men in pub bands who wanted to be Eric Clapton. It was dull, dire and a long way from where it started. Blues had become the most boring music on the planet. Since then, bands like The White Stripes, The Black Keys, The Jim Jones Revue and others have razed the whole thing to the ground and started again.
These bands reclaimed the blues for a new generation; it was exciting, primal, dirty and not the reserve of self-indulgent idiots.
The Paul Hegley Band
were birthed from that scene but also look to originators such as Robert Johnson and BB King. They're making blues-rock that has life in it. New single 'Blood Red Curtain' is a mixture of every generation, and therefore is likely to be widely appreciated too. Having poet John Hegley as your uncle will help open the odd doorway, but the music needs to be up to scratch with it, and it sounds like it is. Their live show is said to be electric, so it'll probably be worth popping along to see them for yourselves on their new tour, and maybe get an early listen to the songs that will make up their second album (and first as a full band) while you're at it.
The Paul Hegley Band's
website
Buy the single
Catch them live:
25th May: The Spice of Life, London
31st May: The Wheatsheaf, Leighton Buzzard
20th June: The Moon Club, Cardiff
6th July: The Victoria Café, Leicester
7th July: AmpRocks Festival, Amptill
20th July: CockRocks Festival, Cumbria
27th July: The Horn, St Albans
For more news, reviews and downloads follow The Sound Of Confusion on
Facebook
or
Twitter
contact@thesoundofconfusion.co.uk