Single review by kev@thesoundofconfusion.co.uk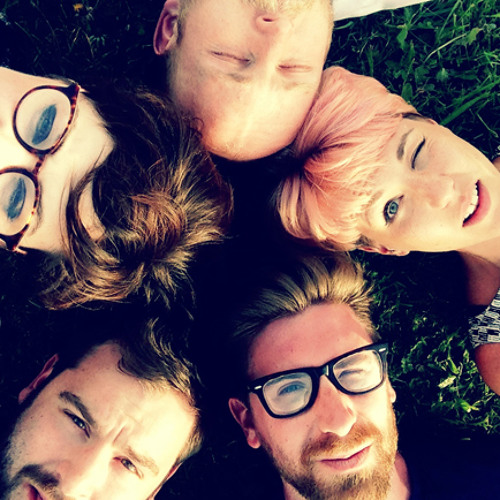 We love it when one of our tips comes good. It wouldn't be so notable if it happened more often. Torquay band
Big Wave
made our
Sound Of 2013 list
with ease as they were one of the new acts we'd heard a reasonable amount by and, as we said at the time, there wasn't a bad tune to be found anywhere. Following the buzz that was generated (from many sources, but we like to think we played a small part) they're about to launch their summer offensive, and with the kind of sunny, guitar-pop gems that they seem to have in abundance it's the perfect time to enjoy their tunes.
New single 'Goldmine' is out this week, it's got a typically bonkers video and typically sunkissed vibe. The guitars add a little grit to the spangly sounds and the harmonies: this song seems so packed that it's a whisker away from being a mess, but like there's a fine line between genius and insanity, there's a fine line between a mess and a wondrous song. This is the latter. Further proof of their knack for lovable guitar-pop comes in B-side 'GW Bridge' which is free below. If a timely new single and free MP3 wasn't good enough, the band will be live streaming a gig from their front room (!) via
this site
at 8pm on Monday 20th May. You'd be a fool to miss it.
Big Wave's
website
Buy the single
For more news, reviews and downloads follow The Sound Of Confusion on
Facebook
or
Twitter
contact@thesoundofconfusion.co.uk