Single review by kev@thesoundofconfusion.co.uk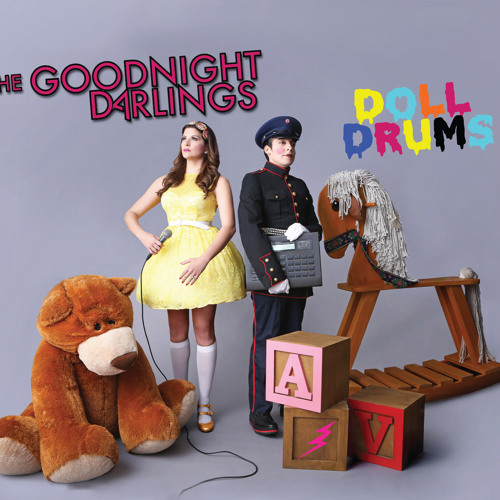 Pop music can be fab when it's done right. New York duo
The Goodnight Darlings
make pop music and it works, it's not disposable nonsense to be instantly forgotten about. Yeah they use terms like "post-punk" and "indie" to describe their music, but pop's been borrowing from other styles for years. Almost every pop star going (apart from the mega slushy teenyboppers) will have a song in their catalogue that they'd describe as being a bit punk, and is clearly influenced by less commercial music. The Goodnight Darlings are a bit different though; all of their songs seem to be slightly left-field and cutting, but pop nevertheless.
Maybe Sleigh Bells or Crystal Castles comparisons could be used, but this has a more mainstream appeal although that doesn't make it any less credible. 'Propaganda' is the second track we've featured from their debut EP 'Doll Drums' following freebie
'Red Hot'
and this is the sharp edged punky pop that the chart stars think they're making, but aren't quite managing it. The Goodnight Darlings are a more authentic proposition altogether. Let's hope they can go on and enjoy some proper success, we think the charts are ready for them.
The Goodnight Darlings'
website
Buy the EP
For more news, reviews and downloads follow The Sound Of Confusion on
Facebook
or
Twitter
contact@thesoundofconfusion.co.uk