Single review by kev@thesoundofconfusion.co.uk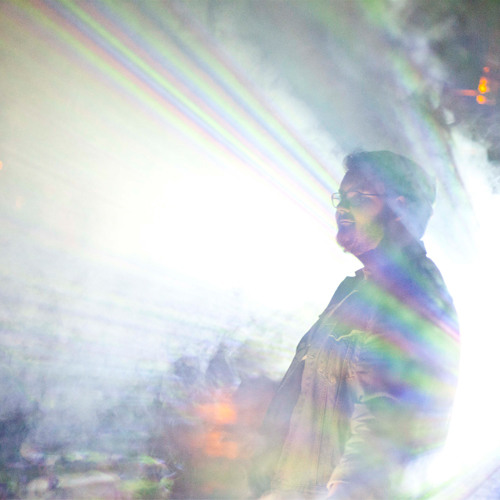 Although it's the kind of name you'd associate with a band,
Swimming Lessons
is in fact a solo project (Ben Lewis from Leeds if you must know) and it looks as though he could be on the verge of something of a well deserved breakthrough. Along with a few festival bookings for the summer, Swimming Lessons has been personally invited to play with Grimes, tUnE-yArDs and Of Montreal, and you've got to admit that's pretty impressive. When you consider that this is a man making fairly chilled-out synth-pop in a world flooded with men making fairly chilled-out synth-pop it's (ironically) doubly impressive.
And it's with new single 'Double' that you get to see what the fuss is about (if you haven't already). It's difficult to describe this music without using the word chillwave, but that's a massive injustice as there's far more interesting stuff going on here. The song is constructed from layers of sound that wash over you with hazy vocals in the background, but the addition of a solid beat and an actual very good tune means that 'Double' doesn't fall foul of the dreaded style-over-content bug that's been plaguing... well, blokes who make fairly chilled-out synth-pop. Maybe Swimming Lessons can carry on like this and make the genre seem invigorated again.
Swimming Lessons'
website
Catch him live:
May 21
Birthdays with Blue Hawaii, London, UK
Jun 02
Brudenell Social Club with HEALTH, Leeds, UK
Jul 21
TRAMLINES FESTIVAL, Sheffield, UK
Jul 27
Fell Foot Sound Festival, North Yorkshire, UK
For more news, reviews and downloads follow The Sound Of Confusion on
Facebook
or
Twitter
contact@thesoundofconfusion.co.uk