Single review by kev@thesoundofconfusion.co.uk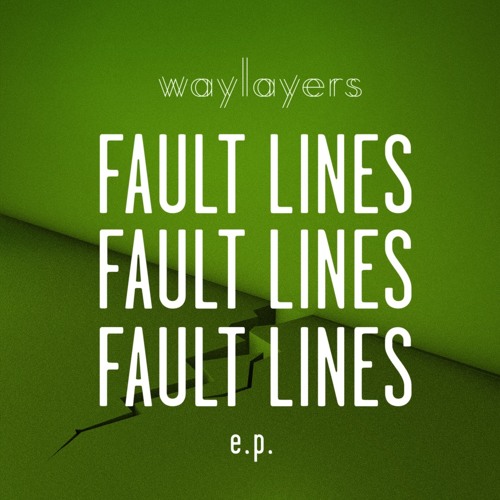 It's nice that this song comes attached with the message "The video is directed by Alex Brown, he's done amazing vids for the likes of The Maccabees, James Blake, Thumpers, Cave Painting and, erm, One Direction". We won't hold that against him (to be perfectly honest I don't think I've actually ever heard One Direction, so maybe they're amazing! Ten trillion pre-pubescent girls can't all be wrong can they?!). To the matter in hand: the video is indeed very good in a dark and mysterious way, but I'm no film critic, so I'll leave you to make your own minds up on this one.
'S.O.S' is the new single from Dalston's
Waylayers
and will be featuring on their forthcoming 'Fault Lines' EP which is out in June. There's an interesting contrast to the song; you could easily strip a few of the layers away, particularly the beat, and end up with a minimal synth track that would be befitting of The xx or even James Blake, you could happily make this a brooding slowie. Yet it works well as the electro-pop track that it is, gradually moving from the ever so slightly stark beginning to a more euphoric finale that could find favour further afield. It sounds like Waylayers know exactly what they're doing.
Waylayers'
website
Catch them live:
31 May 2013 - How The Light Gets In Festival, The Globe, Hay, UK
14 June 2013 - Koko, London, UK
15 June 2013 - Isle Of Wight Festival, Isle Of Wight, UK
16 June 2013 - Isle Of Wight Festival, Isle Of Wight, UK
22 June 2013 - Beach Break Live Festival, Newquay, UK
26 July 2013 - Wickerman Festival, Scotland, UK
26 July 2013 - Kendal Calling Festival, Kendal, UK
27 July 2013 - ?Redfest Festival, Surrey, UK
02 August 2013 - Sugarmill, Stoke, UK
03 August 2013 - Y Not Festival, Derbyshire, UK
For more news, reviews and downloads follow The Sound Of Confusion on
Facebook
or
Twitter
contact@thesoundofconfusion.co.uk