Ovlov - Blue Baby
Considering the amount of grungy distortion that envelops this song, it's not half a melodic and catchy number, even at over five minutes long. Connecticut's
Ovlov
release their debut album 'Am' this week and if it has a few more songs like 'Blue Baby' on it then we could soon be seeing this band hailed as potential new leaders of the '90s alt-rock revival.
Download 'Blue Baby' for free by heading
here
Ovlov's
website
Buy the album
Goldheart Assembly - Stephanie And The Ferris Wheel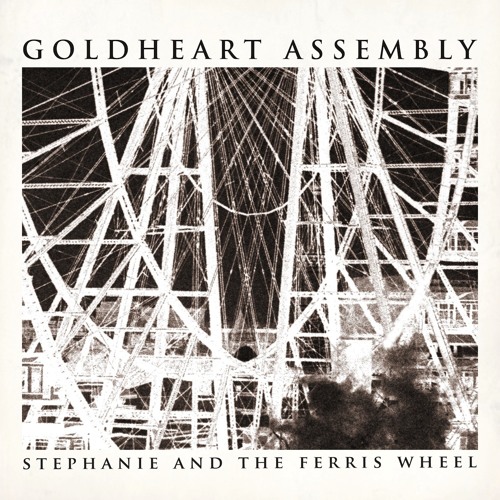 It was mentioned in a review this week, that as Mumford & Sons were becoming a stadium folk band,
Goldheart Assembly
were also beginning their ascent. Unfortunately the wrong band made it to the top. We can only hope that on their second album, 'Long Distance Song Effects', vastly superior songs like 'Stephanie On The Ferris Wheel' will give these guys the success they deserve.
Goldheart Assembly's
website
Buy the album
Catch them live:
Wed 3rd July - Glasgow King Tuts
Thurs 4th July - Manchester Soup Kitchen
Tues 9th July - London Borderline
Thurs 11th July - Bristol Louisiana
JAN - Some Bite/Some Bitten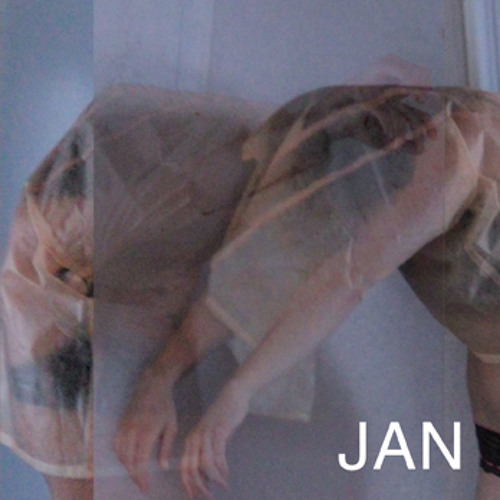 This week sees
JAN
Talon, one half of L.A. duo Eagle & Talon, release her self-titled debut album for which she switched coasts to record in Brooklyn. Following debut single
'Work For The City'
she gives us free track 'Some Bite/Some Bitten', a fierce piece of alt-rock that has touches of Yeah Yeah Yeahs as well as early PJ Harvey, so you can't really argue with that.
Download 'Some Bite/Some Bitten' for free by heading
here
JAN's
website
Buy the album
Catch her live:
Harvard & Stone, Wed, July 17, Los Angeles, California
Stadt Festival, Fri, Aug 16, Gießen, Germany
Slow Club, Sat, Aug 17, Freiburg, Germany
Mocvara, Mon, Aug 26, Zagreb, Croatia
K4, Fri, Aug 30, Nurnberg, Germany
Torstrassen Festival, Sat, Aug 31, Berlin, Germany
Zoro, Mon, Sept 2, Leipzig, Germany
Hafen 2, Sat, Sept 7, Offenbach, Hessen
Waxahatchee - Coast To Coast
'Cerulean Salt', the second album from Katie Crutchfield, better known as alt-rock artist
Waxahatchee
, is something we've been looking forward to since hearing its first single
'Peace & Quiet'
at the start of the year. It's received many plaudits already, and if you fancy a little try-before-you-buy action then Amazon are offering current single 'Coast To Coast' as a free download.
Download 'Coast To Coast' for free by heading
here
Waxahatchee's
website
Stream the album in full
Buy the album
Catch her live:
MON 01 JUL Rough Trade West, London, UK
TUE 02 JUL Rough Trade East, London, UK
THU 11 JUL Pier 84, New York, NY, US
FRI 19 JUL Pitchfork Music Festival, Chicago, IL, US
SAT 20 JUL Schuba's Tavern, Chicago, IL, US
WED 31 JUL Morgan's Pier, Philadelphia, PA, US
SAT 24 AUG FYF Festival, Los Angeles, CA, US
THU 05 SEP Hopscotch Music Fest, Raleigh, NC, US
THU 17 OCT Point Ephémère, Paris, France
TUE 22 OCT Scala, London, UK
OBLIGATORY RECORD OF THE WEEK
Riva Starr Feat. Rssll - Kill Me
London producer
Riva Starr
releases his second album 'Hand In Hand' this week, and from it is 'Kill Me' which was recently released as part of an EP along with a handful of remixes. It's the original version featuring Rssll that's caught our attention though. Riva Starr is a man who touches upon many genres and this track could be his most accessible and poppy to date. Not only does it have a great vocal but the melody is also top-drawer and the beats might take you back to the late 1990s. This is a little cross-genre beauty that only the most miserable of music fans will fail to find some enjoyment in.
Riva Starr's
website
Buy the album
Catch him live:
Jul 06 COLLISIONI FESTIVAL, Novello Cn, Italy
Jul 12 Renegade Tivoli, Helsinki, Finland
Jul 13 Arena at Decadence, Kiev, Ukraine
Jul 16 Opening set for Jovanotti Live, Turin, Italy
Jul 20 La Playa Beach Club, Varna, IL
Jul 25 Africana Club, Positano, Italy
Jul 26 Pacha, Ibiza, Spain
Jul 27 Tomorrowland, Boom, Belgium
Jul 27 Toffler, Rotterdam, Netherlands
Aug 08 Vista Club w dj Sneak, Ibiza, Spain
Aug 09 PEYOTE CLUB, Villasimius, Italy
Aug 10 Villa delle Rose, Riccione, Italy
Aug 12 SNATCH! Vs TOOLROOM @ EDEN, Ibiza, Spain
Aug 15 Oasi Dei Re
Marina Di Ragusa, Italy
Aug 17 ANGEL MUSIC FESTIVAL, Busan, South Korea
Aug 18 W Hotel, Bali, Indonesia
Aug 23 SNATCH! Tent @ Creamfields, Daresbury, UK
Aug 30 Pacha, Ibiza, Spain
Sep 06 WeLoveAsia Music Festival, Kuala Lumpur, Malaysia
Oct 05 South American Music Conference @ Club Aleman de Equitacion, Buenos Aires, Argentina
For more news, reviews and downloads follow The Sound Of Confusion on
Facebook
or
Twitter
contact@thesoundofconfusion.com