Single review by kev@thesoundofconfusion.co.uk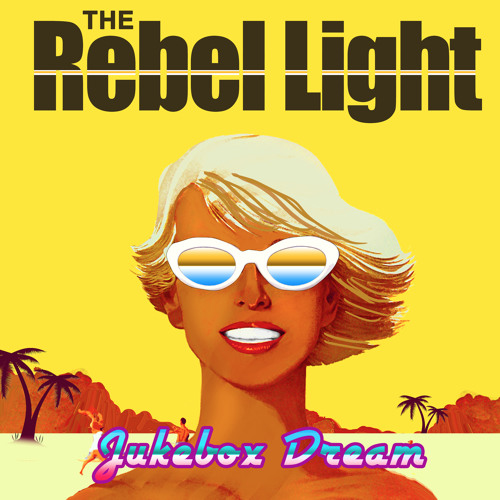 Yeah, you've guessed it. 'Jukebox Dream' is about as summery as Brian Wilson sat on a Malibu beach, sipping a tequila sunrise in a deckchair as well endowed babes saunter by in bikinis while a Bob Marley compilation album plays in the background. The Los Angeles group have every right to be making music like this, and this track is a fine follow-up to their
self-titled EP
from earlier this year.
The Rebel Light
pride themselves on being DIY, and this was recorded at home ("instruments in the living room, vocals in the kitchen").
So they've blown away the idea that a studio is required unless you're aiming for a lo-fi sound. They really couldn't have done much with this song to make it sound better. Tinkling percussion and breezily strummed guitar are joined by brass and an optimistic vocal that sings of love coming true. The backing vocals are done to perfection too, just loud enough in the mix to be effective without taking over. There's a vintage, timeless feel to 'Jukebox Dream' and the simplicity of the verses works really well against the more innovative structure they use for some sections of the song. It might not strike you instantly, but by third listen you'll be heading back for more.
The Rebel Light's
website
Buy the single
Catch them live:
Jul 29 The Satellite, Los Angeles, CA
For more news, reviews and downloads follow The Sound Of Confusion on
Facebook
or
Twitter
contact@thesoundofconfusion.com