Single review by kev@thesoundofconfusion.co.uk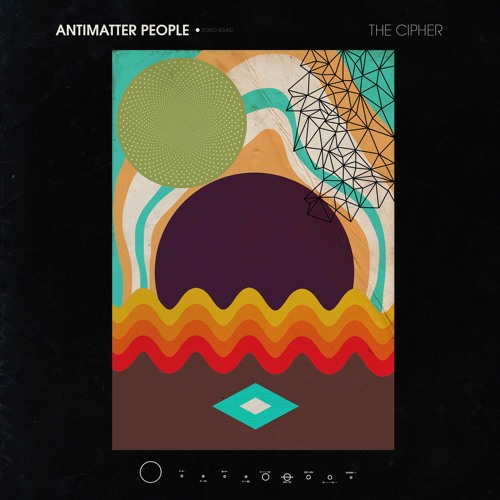 "Another step-up for the surely soon-to-be-successful
Antimatter People
." That was the line that started our review of the band's last single,
'Mossy Grounds'
, back in May, and it's the perfect line to describe new single 'The Cipher'. It's not always easy to predict how big a band will become and we're not expecting this lot to be the next Lady Gaga, but surely wider recognition is on the horizon, as they keep churning out classic sounding psych-pop tunes as though it was second nature. Instigator Yehan Jehan is a talented man.
There's no set release date for this track yet, but we believe it should be available within the next few weeks. The production here is near-faultless in taking the sounds of classic psych and bringing them up to date. You could throw in a few '60s comparisons if you wanted, but when they break for a soaring, fuzzy guitar solo then we're talking a much more modern sound; you could even compare this towering and chilled finale to bands like Air. 'The Cipher' is something of a monumental song, standing tall and proud over the other bands around it. We'll put our cards on the table and say that these guys are going to become much bigger than this.
Antimatter People's
website
For more news, reviews and downloads follow The Sound Of Confusion on
Facebook
or
Twitter
contact@thesoundofconfusion.com