Single review by soul1@thesoundofconfusion.com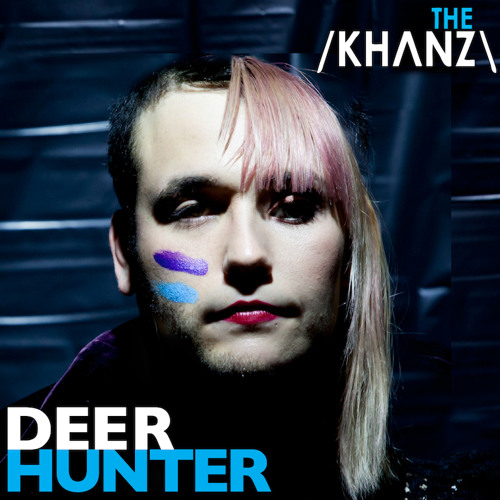 Ahead of the Winter Olympics the fight for sexual and sexuality equality has been in the spotlight more than usual. Vladimir Putin may wish to push his own beliefs on not only his nation but an extremely prestigious international sporting event, when the majority of the world would rather let people make their owns minds up, not be told what to believe and what is right and wrong. In which case Mr. Putin may wish to give this new single from Sydney group
The Khanz
a miss, lest it should ever be heard by a child's ear. Although Australia isn't a country that's widely associated with the Winter Olympics (and is currently melting some of the world's top tennis stars in its heat instead), 'Deerhunter' could be an anthem for all of those young people out there who are currently confused about their own sexuality, as that's what it's written about. The sooner people are encouraged to accept who they are without fear of any form of recriminations the better. So two fingers to you, Putin.
"If it's not your thing then don't pretend you're into it... I like that boy but that boy likes girls."
There's an uptempo indiepop/electro mash-up going on with 'Deerhunter' that not only crosses boundaries of sexuality but of music too. As the song progresses the pop and dance elements increase, adding some piano that could be lifted straight from a '90s house track and has plenty of big hooks, and all this is built-up from an intro that's more firmly in indie territory and further explores the dilemmas that young people have to go through in a world where
"no means yes and yes means no"
and being
"up to my neck in hot water now... down is up and up is down"
. 'Deerhunter' is song designed to empower, not discriminate, and the fact that its a catchy and broadly appealing alt-pop song is just the icing on the cake. Let's hope the sporting world gives Putin's propaganda a frosty reception in the mountains of Russia next week.
The Khanz's
website
Buy the single
For more news, reviews and downloads follow The Sound Of Confusion on
Facebook
or
Twitter
contact@thesounofconfusion.com