Single review by soul1@thesoundofconfusion.com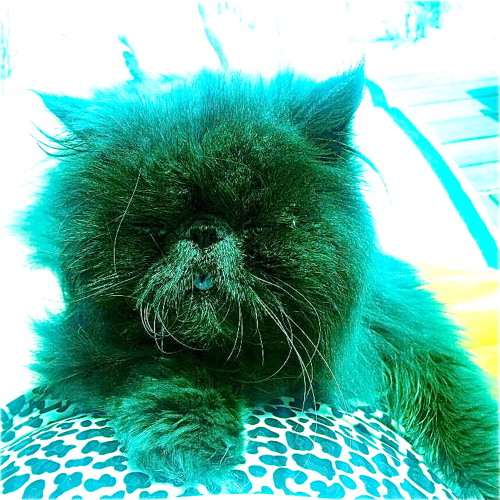 Well, they have a cat on the cover of new EP '1097', but let's not hold that against them. Besides internet memes from years ago,
Sharkmuffin
have some very good tunes, something we learnt from their debut EP
'She-Gods Of Champagne Valley'
last summer. They now return with a new EP and this single lifted from it. Once again, the Brooklyn trio don't hold-back on 'Quarter Machine', a song that's slightly less melodic than some they've recorded so far, but what it lacks in that department it more than makes up for in gutsy determination and a splendid, buzz-saw guitar-pop sound. You'll be reminded of bands like Veruca Salt, The Breeders and early Hole, and that's not a bad selection by any means.
Listening to the ease with which they seem to fly through this song you're left thinking that a Sharkmuffin gig must be a riotous experience, and if they take to the stage with the same determination they seem to put into making records you'd be in for a very good night out indeed. Yes, this does have a punky, grungy, retro-type sound about it, but when any style of music is done well it can still sound fresh and it can still excite. Sharkmuffin are well on their way to establishing themselves as a band to watch out for, and a couple more EPs in the vein of what we've heard so far and they should do pretty well for themselves.
Sharkmuffin's
website
Buy the EP
Catch them live:
Jan 17 Knitting Factory, Brooklyn, NY
Mar 15 The Upper Decks, Austin, TX
For more news, reviews and downloads follow The Sound Of Confusion on
Facebook
or
Twitter
contact@thesoundofconfusion.com