Album review by soul1@thesoundofconfusion.com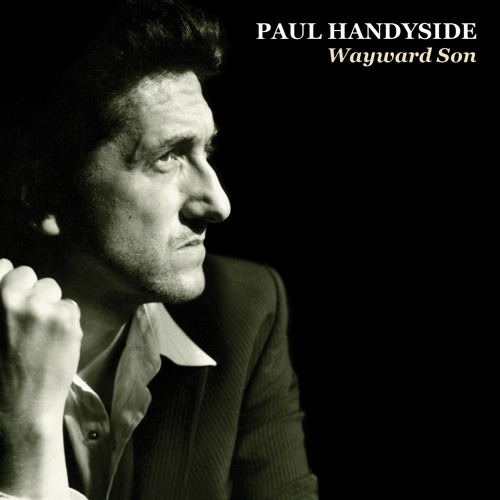 After cutting his musical teeth in '80s indie band HURRAH, Newcastle musician
Paul Handyside
has now taken the baton and is running with some solo material, ably assisted by his backing band. 'Wayward Son' is his second solo album following 'Future's Dream' way back in 2007. The wait hasn't been quite as long as that suggests though, as this record first saw the light of day last year, but is now getting a full relaunch this week, and it's a deserved relaunch at that, because it may be well below most people's radar, but it deserves to be far better known. There doesn't seem to be any attempt at jumping on any bandwagons, capturing the Zeitgeist, or breaking down the walls of music as we know it. Purely and simply, this album is an exercise in first-class songwriting.
Anyone who reads our drivel on a regular basis will know that a particular hatred has developed of the whole singer-songwriter genre, and this is down to the fact that anyone who can afford an acoustic guitar and a computer now thinks he (or to a lesser extent, she) is the new Bob Dylan. So for us to be making a fuss here shows that there is something worth getting excited about. Handyside's songs are largely built around a trusty acoustic, but the arrangements of his band add extra depth and mean that this is a set of songs that marry together folk, indie, rock, pop, alt-country and even hints of baroque on darker tunes such as 'Carnival Girl'. Lyrically this is far stronger than most, melodically this is far stronger than most, and in terms of consistency, well, even Anne Robinson would struggle to find any weak links. The more you hear, the more you wonder why Paul Handyside doesn't sit at the top table with other elder statesmen of British songcraft such as Chris Difford, Billy Bragg, Robyn Hitchcock, Green Gartside, Elvis Costello and more.
You could look at opener 'Glory Bound' as a rallying cry to the rest of 'Wayward Son', proclaiming with a stately grandeur that
"we are death or glory bound"
; that they need to succeed. With country-tinged perfection like 'He Loves Her Now', you know they won't fail. That Britishness comes to the fore (along with the Geordie accent) on the more traditional, folky 'When The Good Times Roll Again'. Perfect restraint is used on more tender, fragile numbers such as 'Precious and Rare', 'Man Overboard' or 'Rose of the Street'. The closest we come to indie-type sounds is probably the excellent 'Love Lies Elsewhere', and this contains the same attention to detail as the more subtle tracks. 'Passing Through' is another big-hitter that once more brings a certain majesty to proceedings, with the melody sounding incredibly familiar. Try as I might, I can't think what it sounds like, so I'm left to believe that it's simply another example of the classic writing that's on display. Closing with the impressive title-track is the icing on the cake. It's been a pleasure to discover the songs of Paul Handyside, and if you're a long-time fan, I'm sure you'll agree that it was worth the wait.
Paul Handyside's
website
Stream the album in full
Buy the album
Catch him live:
SUN 16 MAR Union Chapel, London, UK
THU 15 MAY Uxbridge Folk Club, Hillingdon, UK
FRI 16 MAY Hot Numbers, Cambridge, UK
WED 11 JUN The Victory Club, Willenhall, UK
For more news, reviews and downloads follow The Sound Of Confusion on
Facebook
or
Twitter
contact@thesoundofconfusion.com