Drowners - Luv, Hold Me Down
You have to feel a little bit sorry for New York band
DROWNERS
. Had they appeared a decade ago then UK press and radio would be all over them. The quartet release their self-titled album this week and, as single 'Luv, Hold Me Down' shows, they're makers of very good indie-type guitar tunes that are fresh and full of bounce. Let's hope they pick up the recognition they deserve.
DROWNERS'
website
Buy the album
Catch them live:
Jan 30 Great Scott, Allston, MA
Jan 31 Bowery Ballroom, New York, NY
Feb 06 DC9 Nightclub, Washington, DC
Feb 07 KungFu Necktie, Philadelphia, PA
Feb 17 Electric Ballroom, London, United Kingdom
Feb 18 La Maroquinerie, Paris, France
Feb 19 Gebauede 9, Cologne, Germany
Feb 20 Lido, Berlin, Germany
Feb 27 The Exchange, Bristol, United Kingdom
Feb 28 Hare and Hounds, Kings Heath, Birmingham, United Kingdom
Mar 01 Cockpit 2, Leeds, United Kingdom
Mar 02 Bodega, Nottingham, United Kingdom
Mar 03 King Tuts, Glasgow, United Kingdom
Mar 04 Deaf Institute, Manchester, United Kingdom
Mar 05 Dingwalls, London, United Kingdom
Mar 06 Joiners
Southampton, United Kingdom
Mar 11 SXSW
Austin, TX
Mar 12 SXSW
Austin, TX
Mar 13 SXSW
Austin, TX
Mar 14 SXSW
Austin, TX
Mar 15 SXSW
Austin, TX
Apr 12 Coachella, Indio, CA
Apr 19 Coachella, Indio, CA
Jun 06 Governor's Ball - Randall's Island, New York, NY
Mountain Bird - Don't Mind
Led by writer, arranger and producer Adam Ohman,
Mountain Bird
are based in Stockholm and 'Don't Mind' is their debut single. It's also something of a grand entrance. Don't let initial impressions have you thinking we're in for some routine, if slightly experimental, post-rock, because this song builds and builds to a glorious and towering finale.
Mountain Bird's
website
Buy the single
El Libero - Come a Little Closer
It was Irishman Eoghan Gallagher who formed
El Libero
upon moving to London, and since then the band has included various notable musicians and played some impressive venues. The brand of guitar music we find in debut single 'Come A Little Closer' takes influence from classic British songwriters as well as a hints of folk, alt-rock and jangle-pop too.
El Libero's
website
Buy the single
Catch them live:
Wed Jan 29 Single Launch Show, Monto, Water Rats, London
Coolwave - So Sad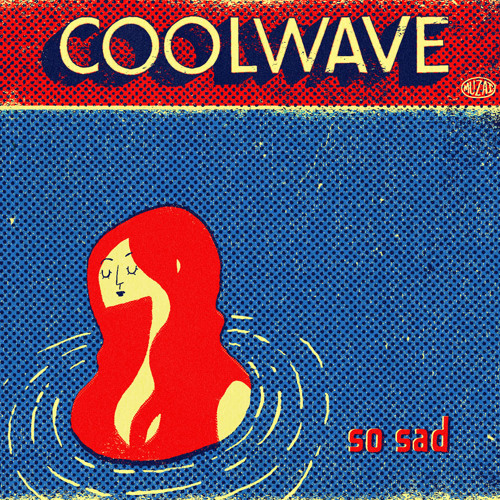 Coolwave
is the alias of British artist Jake Shea who's fairly new on the scene, having released his debut EP last year. That he lists his location on Facebook as Malibu is telling, because 'So Sad' may be downbeat and something of a lament about life's difficulties (
"I'm clueless, I don't know what to do..."
), the music itself is pure sunshine and recalls mid-period Beach Boys in the way it twinkles.
Coolwave's
website
Buy the single
OBLIGATORY RECORD OF THE WEEK
Longfellow - Siamese Lover
Most people won't know who
Longfellow
are, although they actually played at the Olympics' opening ceremony after winning an emerging bands competition, so we're well within our rights to expect something impressive. Last summer's single
'Gabrielle'
definitely showed promise, but we suggested they'd need to go one better to really leave their mark, and that's exactly what they've done with new single 'Siamese Lover'. This is a big and bold indie-rock number that sounds pretty huge without the need for overproduction or too much studio trickery. With a bit of luck, this year will see word spread further and the London quintet will grab the gold medal after all.
Longfellow's
website
Buy the single
Catch them live:
Thurs, Jan 30, The Lexington, London, United Kingdom
For more news, reviews and downloads follow The Sound Of Confusion on
Facebook
or
Twitter
contact@thesoundofconfusion.com