Single review by soul1@thesoundofconfusion.com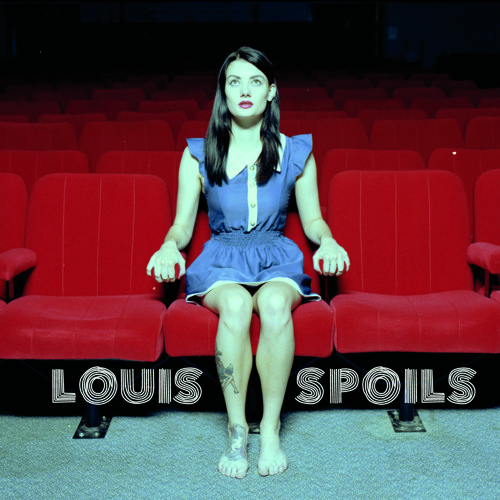 We heard plenty of great new bands from the Melbourne scene last year, even to the point that we considered moving there. At least they're not suffering this ridiculous winter we're getting up here. Ultimately cost (and the general logistics of doing so) prevented that from happening, so it's excellent that little tasters of their bands and artists continue to filter through to us.
Louis Spoils
actually began as the
nom de plume
of Jake Rush, a songwriter and multi-instrumentalist who's actually from Brisbane, but when you have notions of making complex and layered baroque-influenced alt-rock, you're gonna need some more players to help you out. I guess knowing where to move to in order to find them was a bit of a no-brainer, so now we have a debut EP ready to go, with 'Sleep At Night' being the first video from the record.
Producer Tom Glaum had a big hand in capturing the sound Jake was after, so credit must go to him for helping to realise the dream. 'Sleep At Night' feels a little out-of-the-ordinary right from the opening bars, and as soon as the verse hits you begin to hear traces of experimental artists such as Beck; pretty soon strings appear, not in great swathes, it's more like a collection of musical instruments flirtatiously playing with each other, and it works really well. Production-wise this song sounds very modern, employing a certain amount of electronics and breaking up the song to move it away from more conventional pop music that takes a classical influence. Calling it a brand new sound would be stretching things too far, but Louis Spoils have managed to find their own little place in the world of music nonetheless.
Louis Spoils'
website
Stream or buy the EP
For more news, reviews and downloads follow The Sound Of Confusion on
Facebook
or
Twitter
contact@thesoundofconfusion.com