Single review by soul1@thesoundofconfusion.com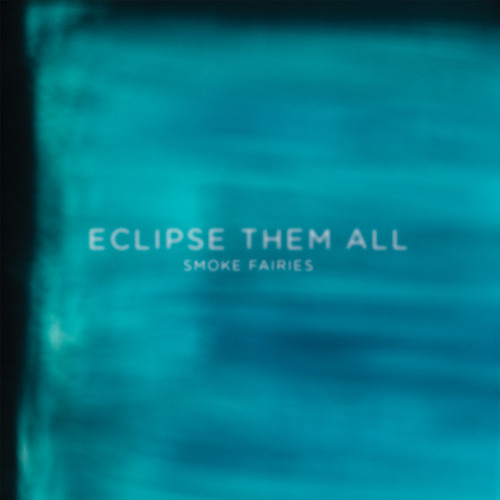 So David Cameron's latest attempt at appearing "hip" has led to him proclaiming his love for Swedish folk/indie/blues duo First Aid Kit. If these unlikely musical waters are really where the Cameron household likes to sail, then surely he'll be a fan of Britain's own
Smoke Fairies
, a female duo who deal in a similar folk/indie/blues sound. But it would be better to pick a foreign band though, because they might not know as much about his political record the carefully planned false views that are presented to the media, right Dave? There has of course, been an influx of music that encompasses at least part of the folk genre, and Katherine Blamire and Jessica Davies have always seemed at the top of the pack. In April they release their fourth album 'Smoke Fairies' and will again lead us into their strange and enchanting world; they're showing no signs of getting low on the idea front.
With a title like 'Eclipse Them All', it's tempting to wonder whether this is something of a battle cry, a message to all the lesser acts of this genre; showing them who's best so to speak. The song isn't boastful in any way though, and nor is it a blockbustingly grand affair that will propel them into Arcade Fire-like stadium baroque n' roll heights. The secret to 'Eclipse Them All' is in the vibe: this song is a creature of the night, lurking down dark alleys and on misty moors. The steady pace gives a hypnotic quality, and the understated vocals only serve to make the atmosphere all the more haunting. If you could imagine Esben & The Witch teaming up with the aforementioned First Aid Kit then the result might be as potent as this; both chilling and warm at the same time.
"I want to be the best you've had"
purr the vocals, and there's a strong chance that in this area of the music world, Smoke Fairies are indeed the best we have.
Smoke Fairies'
website
Buy the single
For more news, reviews and downloads follow The Sound Of Confusion on
Facebook
or
Twitter
contact@thesoundofconfusion.com