Single review by soul1@thesoundofconfusion.com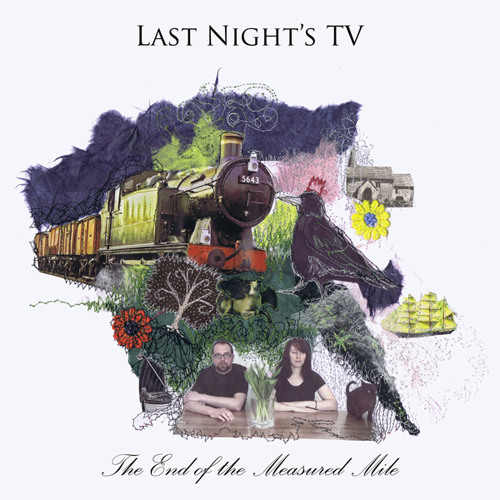 It's weird how the trend for certain words in band names comes and goes. There've been no shortage of beach/sea/surf related names recently, and before that it was all crystal and wolf. The latest fashion seems to be TV. We've had
TV Girl
,
TV Ghost
,
TV Buddhas
,
King TV
and more, and now we can add
Last Night's TV
to that list. The duo have actually been together for a few years and their album 'The End Of The Measured Mile' crept out in the autumn. If you happen to enjoy this single, then we'll point you in the direction of their
Bandcamp
page where you'll find lots more. There will of course be plenty of fans who've been there from day one, but this single is our introduction, and we like it.
On the surface, 'Happy Birthday Adrienne' is fairly simple indiepop. There are no orchestras welded on to boost the sound and there's no attempt at creating a false wall of noise with a load of synths; instead we get twinkling guitar, subtle drums, sweet vocals and a touch of organ. This song doesn't need much more, it's the melody and the emotion carried in the voice of Natalie Leadbetter that make the track. Comparisons are easy, you just mention Belle & Sebastian and Camera Obscura and people will instantly know what sort of sound we're talking about. Sure, those are obvious names to throw in, but both are great bands and there should be no shame in being likened to such giants of the genre. This is a tune that may owe a debt, but it's all good.
Last Night's TV's
website
Stream the album in full
Buy the single
For more news, reviews and downloads follow The Sound Of Confusion on
Facebook
or
Twitter
contact@thesoundofconfusion.com