Single review by soul1@thesoundofconfusion.com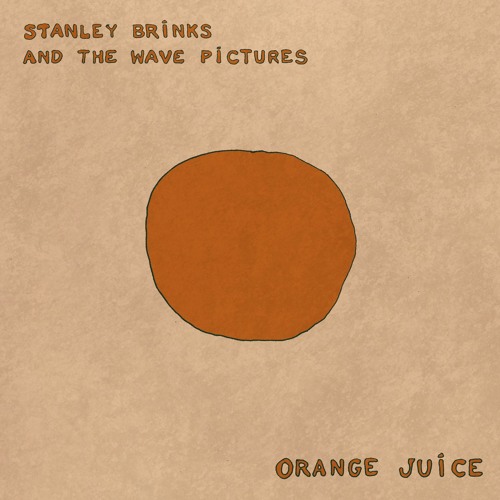 The two tracks on this single mark the first collaborative release by
Stanley Brinks and The Wave Pictures
for four years, and they've been busy. An album, 'Gin', is slated for release in March yet neither of these songs will feature on it. Plus this all comes just a few months after The Wave Pictures' latest album
'City Forgiveness'
. I'm not the first to note that the opening line to 'Orange Juice' is
"It's raining and the wind is ruthless"
, and that this single arrives at the end of several weeks of incredibly powerful and destructive storms, with more forecast to be on the way, so the timing is bang-on. Essentially 'Orange Juice' is a fairly simple guitar-pop song that's instantly accessible and is the type of tune you could be singing along to before you've even got to the end of the first play. That said, it is a charming number with it, and the simple ideas are often the best.
On the flip is a new version of 'Maybe I Will See You Again' which first appeared on the album 'Stanley Brinks Hovers', but here is remade with the backing of a full band and has something about it that recalls late '60s and early '70s rock music. The melody could be from any number of British beat groups but the guitar solos have more in common with the US side of things, maybe being closer to the west-coast scene that continued after the summer of love and began expanding its horizons beyond the psychedelic/hippy ideals and more into a bluesy sound that would launch the careers of Stephen Stills, Neil Young and so on. Picking the best track out of the two is something of a challenge, so investing in both is recommended. Given the weather though, perhaps a hot toddy would be favourable to orange juice.
Stanley Brinks'
website
The Wave Pictures'
website
Buy the single
For more news, reviews and downloads follow The Sound Of Confusion on
Facebook
or
Twitter
contact@thesoundofconfusion.com