Single review by soul1@thesoundofconfusion.com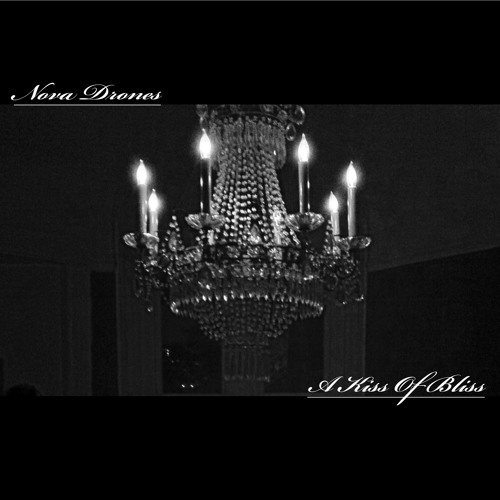 I'm sure most of you will be aware of the expression "too many cooks spoil the broth". Well, I wonder how many bands out there that could be applied to? We know that the classic reason for bands splitting up is "creative differences", and that can sometimes be true, or alternatively it can be a polite way of saying "we all f*&?ing hate each other!!". It can be excellent to have others to bounce ideas off, and you only need look at classic songwriting partnerships of the past for that (Lennon & McCartney being the most obvious example). Then there are people like Dylan or Bowie, people whose first name we don't even need to write and you'll know who they are. Solo artists can be amazing, the drawback is that, unless you're talking about stripped-back music, you'll need a backing band.
This isn't the case so much any more. Modern recording techniques and software mean that one person can make records that sound like a full band, all on their own with greater ease than ever.
Nova Drones
is the solo guise of Michael Grellman who writes and records everything himself, with just one other person on the EP: Molly Ponkevitch supplying backing vocals on 'Morning Sunlight', a song as soothing and magical as its title implies. It's like The Jesus & Mary Chain on a mellow day. Other than that, 'A Kiss Of Bliss' is just one man, and there are some fine shoegaze and drone-rock songs here that don't need any other input. 'My Doctor' has distant vocals and strange chimes, it's fairly typical of its genre in terms of sound, but above average in terms of execution. The start of 'False Eyes' tells you why the word "drones" is involved here, and combined with the guitar, this will have you thinking of Spacemen 3, although it soon changes into something more conventional but very good with it. 'False Eyes' manages to combine piercing noise with gentle strumming and a soft vocal, wrapping up a decent EP, and one that was made without any "musical differences".
Nova Drones'
website
Stream or buy the EP
For more news, reviews and downloads follow The Sound Of Confusion on
Facebook
or
Twitter
contact@thesoundofconfusion.com