Album review by soul1@thesoundofconfusion.com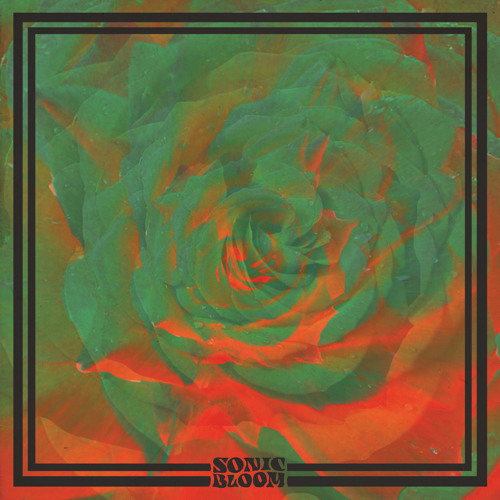 It probably doesn't take a genius to look at that cover, see that the album is called 'Sonic Bloom' and figure out that there may be a little psychedelia on display here. It's the current trend, no doubt, and this second album from Seattle's
Night Beats
immediately got me thinking of another band. Although this album was released in the autumn in their homeland, it hit the UK at the start of the month, right at the same time as the hugely anticipated debut by Britain's great psych hopes,
Temples
. Much like the Temples album, 'Sonic Bloom' harks back to the 1960s but adds a modern twist with the production. But the resemblance that caught my eye was that both albums are over fifty minutes long, and it was this fact that prevented 'Sun Structures' from being quite as good as we'd hoped from the UK group. No songs were of a lower quality, it was simply too much in one go, especially as these weren't extended jams and so on, they were four or five minute psych-pop songs.
Is it the case that 'Sonic Bloom' has fallen into the same trap? Besides the closing track which allows itself to continue past the seven minute mark, nothing else here comes close to that in length; the rest are all under five minutes. In this instance it works out just fine, so what have Night Beats done that Temples didn't? Firstly it should be pointed out that although this record is consistently very good and is another without any filler, the high points don't quite match those of Temples, so it's not as simple as purely having better songs. The secret here is perhaps a little more diversity - and we should stress that it is only a little more diverse. Incorporating the sounds of US psych and garage with the UK beat groups who evolved that way as their careers progressed, Night Beats also include the occasional dose of soul, blues, jazz and jangly indie music, not to mention poaching a trick or two from the originals - George Harrison's estate might like to listen to 'The 7 Poison Wonders' and 'Taxman' back-to-back, but then they allowed The Jam to pretty much take half the song for 'Start', so Night Beats needn't worry too much.
'The 7 Poison Wonders' could hold the key to what makes an album this long hold your attention so well: the songs that Temples gave us were full of pop hooks, big beats and melody; they didn't really stop from start to finish, and it's for that reason that they make such great singles. Here, the lengths may be the same, but the songs are broken apart that extra bit, in the case we're talking about it's thanks to something of (what would once have been called) a guitar wig-out, and these solos give breathing space. They're fairly constant, with 'Love Ain't Strange (Everything Else Is)' introducing them from the album's start. This is followed by the title-track which, although insistent and unrelenting, also makes good use of different sections, even recalling modern sonic explorers like Wooden Shjips and fuzz-rockers Crocodiles. Then we begin to see that slight diversity, with 'Playing Dead' being as much like The Zombies and The Turtles as the more commonly referenced '60s players. As mentioned in our single review,
'Outta Mind'
sounds as though it's just fallen off the end of a 'Nuggets' compilation.
So Night Beats use the sounds of the past, but they marry together some more mainstream acts with the lesser known garage and beat groups, and they also don't stick rigidly to a time or a formula, allowing modern sounds to join the party and to let each song roam off in a different direction for a while if needed, without ever letting them outstay their welcome. These are the reasons why 'Sonic Bloom' works so well. There are plenty of tracks of note: if you listen closely you can almost pick out words in the reverb-drowned lyrics to the thumping 'Real Change'; there's twangy pop to be found on 'As You Want'; bluesy pop on 'Satisfy Your Mind'; something more trippy and exotic with 'Catch A Ride To Sonic Bloom'; deeper grooves on 'The Hidden Circle'; Cramps-like proto-punk with 'Rat King' and jazzy rumblings on 'At The Gates'. All this leaves us with just the epic last track to go. 'The New World' is more sharp twang, more clattering drums, more extended guitar venturing and a driving bassline, again echoing the drones of Wooden Shjips. In a world being engulfed by psych, 'Sonic Bloom' is proof that a little diversity can go a long way.
Night Beats'
website
Buy the album
For more news, reviews and downloads follow The Sound Of Confusion on
Facebook
or
Twitter
contact@thesoundofconfusion.com