Single review by soul1@thesoundofconfusion.com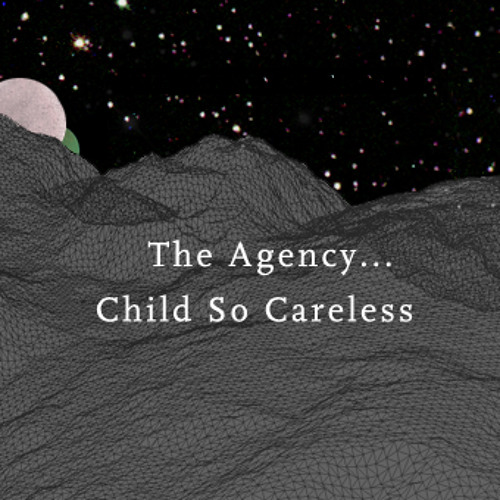 We've been here before. Not usually a good omen, but in this instance, by "we've been here before", I mean that last summer we were introduced to
The Agency...
, a collective from around the Newcastle area, and reading back over the highly favourable review we gave to double A-side single
'She'/'The Temple'
, it's somewhat difficult not to mention the same points again, because the key to this band is the way in which they control their music. We mentioned the obvious talent at work and the long road it had taken them to get to this point. When it came to the music, we were impressed by the lyrical dexterity, the restraint used to prevent the songs sounding rushed or like the work of anyone who had any uncertainly about what they were doing.
Again, new single 'Child So Careless' is in a way quite casual, but that's certainly not to say it's lazy. The Agency... seem to understand the dynamics of music, and here they've put that knowledge to good use again. The vocals don't push too hard, they don't compress the heck out of everything in search of some kind of artificial studio boost: this song doesn't require trickery. The arrangements aren't over the top, and it would be easy to add layer upon layer to this track and end up with something less satisfying. This is a rich song though, it does have a lushness, but this feels totally natural and unforced. I guess some bands just have an understanding of what will make them sound amazing, and I guess The Agency... are one such band.
The Agency...'s
website
'Child So Careless' will be appearing on the band's forthcoming album 'Of Ghosts'
For more news, reviews and downloads follow The Sound Of Confusion on
Facebook
or
Twitter
contact@thesoundofconfusion.com