Single review by andy@thesoundofconfusion.com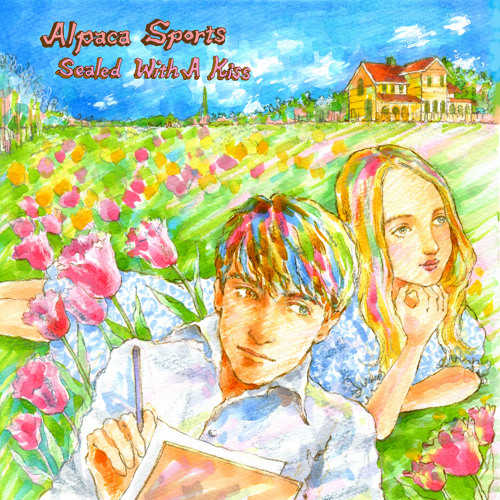 Sometimes it can be hard to pin down the traits that make "that person" everyone's gravitating towards cool; there's simply something tantalisingly intangible working in their favour, and behind that twinkle in the eye they keep their secret to success zip encrypted and password protected. With Johnny Marr though, it's not difficult is it? This is a man that accrues cool points at the corresponding rate to which, down in the borough of Trafford, the chosen one David Moyes haemorrhages a team of devils increasingly precious league equivalents. It's not simply a primary pastime of coaxing effortlessly delightful melodies out of any number of differing six-strings that feeds the wide spread public crush for Mr. Marr. Throw in the giggles guaranteeing trips to his twitter feed; a typically Mancunian talent to raconteur; annoyingly spot-on hairstyles, and his long term devotion to, what is we can all agree, the best football team in the land and all the world, and what you get is a bona-fide star of the working classes!
Analysis of this prevailing popularity would likely show a significant spike centred around the indiepop stronghold of Scandinavia, so it's not entirely surprising to see that Swedes
Alpaca Sports
have chosen to preview their forthcoming album, 'Sealed With A Kiss', by sharing with the nation a brand new track going by the name of 'Just Like Johnny Marr'. Unavoidably, such a title carries with it connotations that encourage expectations to be raised a notch higher than they may otherwise have been, but just as they did on previous releases 'He Doesn't Even Like You' and 'Telephone', it seems that the Gothenburg natives have delivered something well worthy of our adulation.
In order to do so, cranked-up Cribs-era Marr is shunned; euphoric Electronic Marr bypassed; and instead, Alpaca Sports make straight for what they know best, the honey pot that is Smiths Marr, sprayed with a sweeter scent and softer hue. Across a far too charming backdrop for what is essentially a tale of fighting to avoid a relationship break-up (surely not this close to Valentine's!), guitars jangle in gently polite fashion, strings offer a consoling pat of support, and the now trademark angelic boy-girl harmonies intertwine to foster a sense of intimate insight into the inner sanctum of two latent soulmates struggle to sustain. Too twee? Perhaps for some tastes, but we prefer to think that it is all rather lovely. Well done Alpaca Sports, Johnny should be proud.
Alpaca Sports'
website
Buy the single
For more news, reviews and downloads follow The Sound Of Confusion on
Facebook
or
Twitter

contact@thesoundofconfusion.com