EP review by jay@thesoundofconfusion.com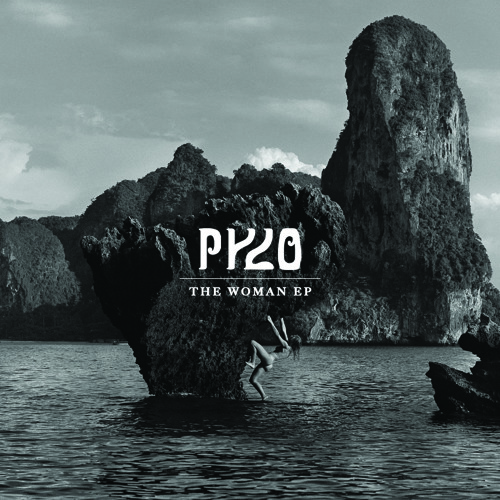 Now, I am known to get a little bit excited when I find something good, and can be a little bit excessively verbose. Then I heard
Pylo
's new EP 'The Woman'. In my other world I deal with all aspects of life, and it's pretty full-on, so this EP has sat there for over a week. After just one play I won't make this mistake again, for it was a week without these simply superb songs. Pylo have always crafted exquisite, at times uplifting songs, and always knew they were good. But with this EP they have delivered a set of songs so good that if their peers (The National, Elbow) put them out, they would be heralded as some of their best. They are that good. The only true way to know how good these are is to stop and just get this EP now. Before you read any further. Listen to it. (OK, and now breathe Jay...)
The EP is opened with 'Simply Souls'. Matthew Aldus' vocals are familiar in their strength and scope, but here they seem to be imbibed with a new richness, a warmth, maybe from a greater confidence in using his instrument. Then the same can be said of all of Pylo; they have always reached for the edge of space, but here the sheer mastery of the song lends a restraint, that when the peaks are reached, they feel effortless and full of rapture. 'Simply Souls' has you waltzing along the waters' edge, holding a lover's hand while sonic diamonds are cast into the sky, and has a chorus that stays with you long after its end. There is an integral cinematic quality to much of Pylo's music and here it is fully realised without being cloying, as piano, strings and guitar force the colours back into the skies. Without hesitation we are then given the quite breathtaking 'Climbing Through The Sun'. It is instantly fully of a graceful power that entices and captures you before unleashing one of the most life-affirming choruses; recently only Elbow's 'One Day Like This' has come close to matching the hit given here. The clouds part and you are bathed in the richest, warmest glow, then as you open your eyes you see that you have been lifted off the earth. Its coda is built for the Avalon fields and thousands of hands sounding in unison taking them all to a higher place.
'Young' was never going to hit the same highs as 'Climbing Through The Sun', and it doesn't try to. It is possible the EP's most "pop" moment, in that it has the ability to be universally popular. There are slight traces of The National in the hushed lines of
"should've known better"
, then Pylo are only themselves filling the song with a ubiquitous sense of rich affirmation and we are soaring again, even if the lyrical content is shaded bittersweet. Too quickly we come to the final track, 'Woman'. A clarion-sharp harmonica shines out and the song has a slower, stately vibe. It is unhurried and serene, Aldus' vocals a touch reminiscent of Buckley. Then it all steps up with an earthy, sonic cathedral solo laid out, somewhere between Gilmore and May, giving us a final punch of sheer emotive ascendancy, closing out this collection of quite sensational songs. I can only dare to think how good the album is going to be.
Pylo's
website
Catch them live:
Mar 20 Miller, London, United Kingdom
Mar 26 The MacBeth, London, United Kingdom
For more news, reviews and downloads follow The Sound Of Confusion on
Facebook
or
Twitter
contact@thesoundofconfusion.com