Single review by soul1@thesoundofconfusion.com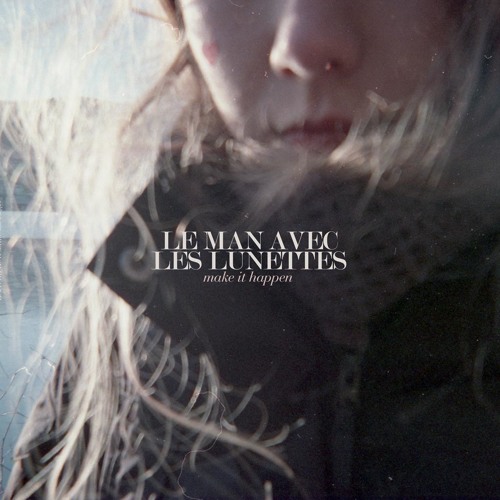 If someone was to ask us to name three countries whose music scenes are underappreciated in the UK and North America, then we'd probably go for Israel, Austria and Italy. Lots of other European countries get plenty of coverage (along with other English speaking countries), but these past few years we've been surprised by the scenes that have unveiled themselves. Why don't they get more attention? Is it just a geographical thing? Is it something historic? It's difficult to tell, but Italy seems to have much of the world of guitar music covered, from shoegaze to psych to folk to indiepop.
Le Man Avec Les Lunettes
might be trying to confuse us with their French name, but they're six-piece from Brescia and have been around for nearly a decade.
After all that time it's a pleasure to discover their music and to be able to première new single 'Cookies', the second offering from forthcoming new effort 'Make It Happen'. This brand of string-laden indie isn't too far removed from the celebrated Scandinavian bands who we hear much about, so hopefully this collective can finally start to become better known to music fans all around the world.
"I believe in songs"
is a prominent lyric, and given the careful arrangements here you have to believe them (props to Lorenzo Caperchi and Nils Frahm for mixing and mastering respectively). This isn't a straightforward guitar-pop run through; there's an element of class about 'Cookies' which means it works on two levels. You can listen intricately and pick out separate parts and see how they intertwine to form the song as a whole, or you can just sit back and enjoy a few minutes of decent music.
Le Man Avec Les Lunettes'
website
Pre-order the album
For more news, reviews and downloads follow The Sound Of Confusion on
Facebook
or
Twitter
contact@thesoundofconfusion.com