Album review by kev@thesoundofconfusion.co.uk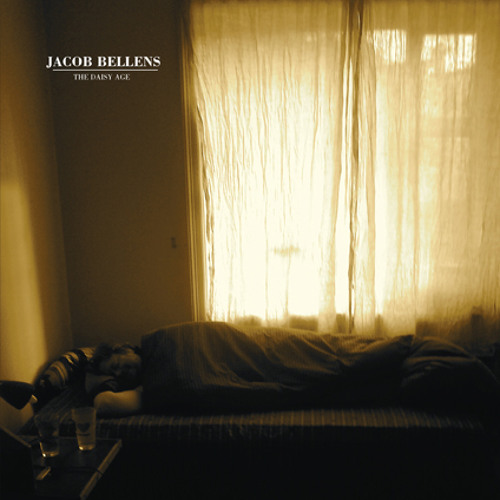 It's a tough nut to crack is this solo debut from Denmark's
Jacob Bellens
. The former Murder and I Got You On Tape man has headed straight down the baroque pop route on 'The Daisy Age' and his deep and slightly operatic tones were seemingly designed for such music, but although you can spot it's a fine album from the word go, it does take a bit of effort on the listener's part before everything clicks and makes sense. The pace has a default setting of 'pedestrian', there are few in the way of obvious single/radio songs and it can feel like a bit of a slog initially, albeit a well written and well arranged one. Over time you begin to realise that it's not actually lacking on the tune front, it's just that these songs need time to soak in properly.
Lyrically Bellens tells a good tale too, amongst these spooky pieces are some strange, frightening and wonderful stories. 'Heart Of Africa' belongs both inside a fairy tale and your nightmares at the same time. Whether or not it's by design, much of this album sounds like murder ballads (which may leave it a little overshadowed by the new Nick Cave record, but his fans could do worse than investing in a copy of this too). He dabbles with jazzy music hall vibes on 'Only For The Lonely' and 'Tricks Of The Trade'. Songs like 'Eight Arms To Hold You' show his preference for traditional instrumentation where possible. 'Bubbles Of Hysteria' is as close to your regular alt-rock as we get.
Picking lighter moments isn't an easy task with Bellens voice giving everything a sinister air, but the guitar twangs, organ and shuffling beat of 'Comedy Club' or the upbeat(ish) 'Advise You To Remember', the jaunty 'Around The World', 'Daily Operation' and the poppy(ish) 'Champion Sounds' may be good starting points for newcomers, even though these talk about such jovial subjects as undertakers, sleeping pills, guns, bloody hands and a possible drowning. Much care an attention has been paid to these songs and the end result was worth the effort, but if you're expecting instant gratification you could be out of luck. Stick with it though, 'The Daisy Age' will show its true colours in the end.
Jacob Bellens'
website
'The Daisy Age' is released on April 8th
For more news, reviews and downloads follow The Sound Of Confusion on
Facebook
or
Twitter
contact@thesoundofconfusion.co.uk