Single review by kev@thesoundofconfusion.co.uk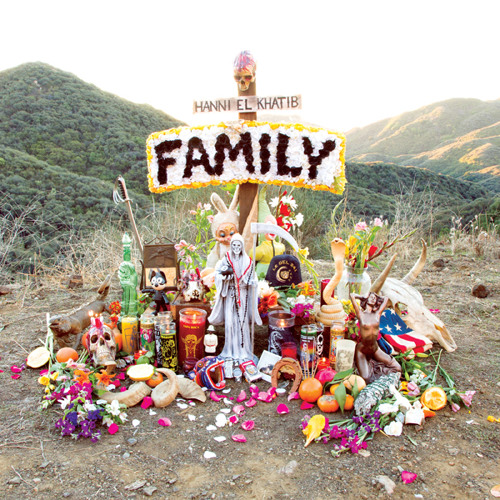 Part Palestinian and part Filipino,
Hanni El Khatib
grew
up in San Francisco where he quickly became interested in skateboarding and music. Instead of taking the geek-punk route to combining these two passions, he headed more for searing garage-rock. This led to the release of a debut album in 2010 which is soon to be followed-up with second effort 'Head In The Dirt' at the end of April. Looking to build on the foundations he'd already made for himself he enlisted the in-demand talents of The Black keys' Dan Auerbach to produce the record; also a marker of the high regard in which he's held.
The cover for new single 'Family' suggests happy-clappy religious cultism or hippy communes. The flower-power crowd may find the song a little on the visceral side of things. Auerbach's second-to-none experience with garage-rock from grass roots to stadiums was doubtless key in giving this song some of the ferocious, uncompromising, blistering guitar work that it contained. Still, you can't polish a turd as they say, so as well as having a mighty sound, 'Family' also deserves plaudits in the tune stakes. Think a US version of The Jim Jones Revue at their most kick-ass and you'll have a reasonable idea of what's going on here.
Hanni El Khatib's
website
Pre-order the single
Click for full size
For more news, reviews and downloads follow The Sound Of Confusion on
Facebook
or
Twitter
contact@thesoundofconfusion.co.uk