Single review by kev@thesoundofconfusion.co.uk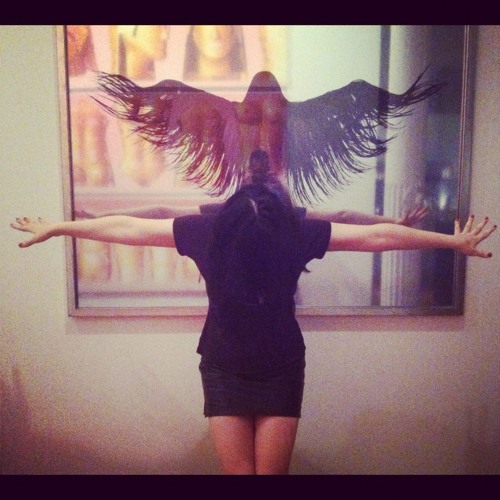 If there's one thing we've learnt from studying music trends from around the world it's that Brooklyn musicians seem to naturally break off into duos to muck about with synths in the hope of stumbling upon some new sounds. First it was all swooshy dreampop, them a more post-punk edge began to creep in and it was like new-wave all over again, and the next scene we've noticed coming to the fore from the productive borough is much darker: gothic synth-pop. Maybe they got too sick of the competing indiepop bands from their neighbourhood singing about sun and beaches so much.
Azar Swan
, although a full band rather than a duo, are embracing these moody sounds and adding any number of quirks into the mix to craft something new out of the fledgling revivalist scene. Gloomy beats and synths start things off but the vocals are fairly friendly, almost Kate Bush-like. It doesn't last long, as the song progresses some unusual effects are added and then the darkness really sets in. The drums hasten, the vocals become that more desperate and then the music begins to clang and sound like machine gun fire and aeroplanes being shot down. It builds and builds from there until suddenly ending. Spooky.
Azar Swan's
website
For more news, reviews and downloads follow The Sound Of Confusion on
Facebook
or
Twitter
contact@thesoundofconfusion.co.uk