EP review by kev@thesoundofconfusion.co.uk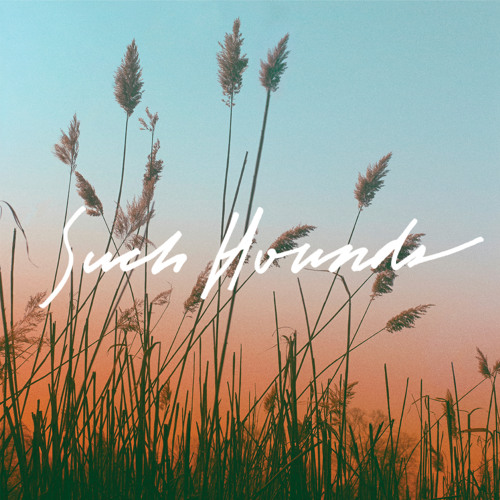 Having a good six months or more of bands harping on about summer and how great it all is and how the sun is wonderful, and using similar descriptions in just about every other review on the site, it's refreshing and timely that as we hit autumn, Brooklyn band
Such Hounds
release an EP called 'I Hate Summer'. The best part? It's made up of four summer guitar-pop tracks! So whether they're taking the piss we don't know. Even the title-track contains lines like
"I walked across the ocean... I'll be swimming a while"
, although it does go on to say
"well sometimes in the summertime, I don't feel the way I used to feel"
, so maybe something (potentially a relationship break-up, as it sounds as though the song is directed at a girl) has happened to take the shine of the season.
There's some wonderful galloping guitar-pop with surf undertones on 'Sold My Soul' that instantly assures you that this will be a lively and bright album in terms of music, even if the lyrics (particularly here where there's talk of the devil and hearts exploding) are less than pretty. 'Too Late' barges in on a fuzzy, indie-punk riff and also compares to the current US alt-rock scene. Unless they're masters of fakery you can tell they're not a British band, put it that way. There's a full on party atmosphere with this one too, and plenty of sing-along opportunities. It might as well have "crowd favourite" tattooed on its forehead. One sound that's hallmarked this summer of lo-fi indie bands singing about the warmest of seasons is the DIY attitude, melodies and walls of mild guitar distortion. Take a bow, 'The Other Side'. Slow-burning closer? Certainly. 'In The Night' sounds as though it was recorded in an echo chamber for a Western movie that wants modern bands instead of traditional scores. They might not like summer, but there's what you could call an "if you can't beat them, join them" attitude, or maybe even an "if you can't beat them ,better them" one about Such Hounds.
Such Hounds'
website
Stream the EP in full
Buy the EP
Catch them live:
Sat, Oct 5, The Grand Victory, Brooklyn, New York
For more news, reviews and downloads follow The Sound Of Confusion on
Facebook
or
Twitter
contact@thesoundofconfusion.com