Single review by kev@thesoundofconfusion.co.uk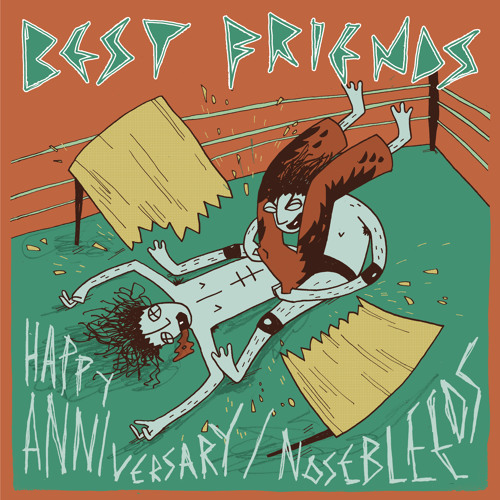 Most genres tend to become tired after a while. You need a break from them, you may even grow to despise them. For example, growing up in the '80s and then experiencing Britpop first hand, never in a million years would you have thought that a fifteen or twenty years later the music world would be going mad for all that horrid synth-pop that dominated my weekly music fix, Top Of The Pops, with its dry ice overload and stupendous shoulder pads that were presumably first developed as shelving to support the excessive amount of hair-spayed bouffant's of the time. Yet it happened, and the last few years have seen many recreating those primitive electro/dance sounds.
Garage-rock, when done well, never seems to go out of date. This may be due to the fact that, aside from the occasional garage-type bands having some form of success (The Strokes and The White Stripes for example), it hasn't ever been particularly in fashion, even in the 1960s. Sheffield's
Best Friends
make what could be described as garage, but a modern variety with nods to indie and punk, and 'Happy Anniversary' sounds fresh despite offering nothing new. There's something about the band, maybe just the sheer enthusiasm, that give them an edge. Combine that with a great tune like this and you have that timeless formula once again.
Best Friends'
website
Buy the single
Catch them live:
Sep 25 Shipping Forecast, Liverpool, UK
Sep 26 Tipsy Bar, London, UK
Sep 28 The Great Gatsby, Sheffield, UK
For more news, reviews and downloads follow The Sound Of Confusion on
Facebook
or
Twitter
contact@thesoundofconfusion.com