Album review by kev@thesoundofconfusion.co.uk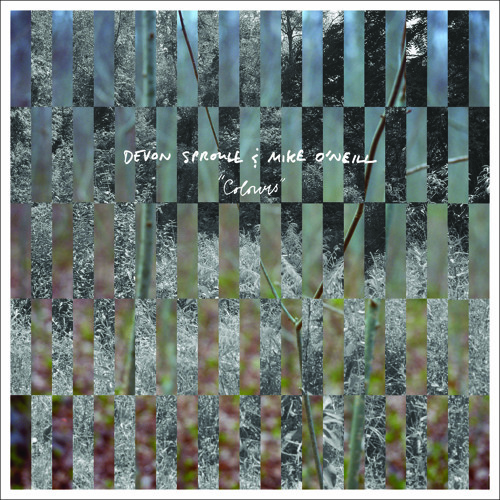 Musically, the pairing of
Devon Sproule & Mike O'Neill
might seem unusual. Sproule has had a career as something of a musical journeywoman, first getting her break as a teen when The Dave Matthews band picked her as tour support. She's since worked with many notable musicians as well as enjoying success with her solo work that has combined jazz, folk, rock, indie and more. Mike O'Neill will be better known to most as a member of indie types Inbreds. The Canadian pair allow themselves plenty of leeway on 'Colours' to let their various influences and styles come through, although it's not as eclectic as some are making out, especially the jazz element they seem to be pushing (they've coined the term "pazz" to describe this pop-jazz hybrid) which is barely detectable.
What 'Colours' does well is that it pits these two different musical minds with their different musical backgrounds together and throws out some terrific songs. It's 'You Can Come Home Now' that gets things going and this alone dispels the notion of some jazz-folk-indie odyssey. In essence this is an indie-rock number with a North American flavour to it, and much of the album follows a similar route. The songwriting is pretty faultless, as is the production which brings out the best in a decent set of songs. 'You Can't Help It' falls into the same bracket as the opener; 'Talk To You' does too; it's another strong track and if the addition of a little brass counts as a jazz-influence then this is it.
If you're looking for a little more eclecticism, then 'Magic In The Panic' is a lovely alt-country tune with shared vocal duties; their voices compliment each other well. 'The Fire Inside' pulls off the same trick. The short title-track leads into a more sedate section, being followed by the lazy, brassy Americana of 'The Fan'; it's perfect for taking a few moments break to relax, as is 'The Shallow End'. A chilled air permeates 'Nobody Tells Me A Thing' too, another song with country leanings that becomes one of the more epic inclusions thanks to its ending. We do get an undercurrent of jazz on the stand-out 'Walking In The Folly', maybe the sound of what we expected from this album, it's the closest we get to a big song with the potential to take this album further than its niche, and a couple of big songs are all that's really missing from a competent and occasionally very interesting record.
Devon Sproule's
website
Mike O'Neill's
website
Buy the album
Catch them live:
3/10/13 Sage 2, Gateshead, UK
5/10/13 Glad Café, Glasgow, UK
7/10/13 Deaf Institute, Manchester, UK
8/10/13 Brudenell Social Club, Leeds, UK
9/10/13 Old Laundrette, Durham, UK
10/10/13 The Toll Booth, Stirling, UK
11/10/13 Taylor John's, Coventry, UK
13/10/13 The Stables, Milton Keynes, UK
14/10/13 The Cellar, Oxford, UK
15/10/13 The Junction, Cambridge, UK
16/10/13 The Fleece, Bristol, UK
18/10/13 The Oyster Rooms, Whitsable, UK
19/10/13 Norwich Arts Centre, Norwich, UK
20/10/13 Hoxton Square Bar, London UK
23/10/13 The Grand Social, Dublin, IRE
24/10/13 The Black Box, Belfast, UK
25/10/13 Crane Lane Theatre, Cork, IRE
28/10/13 Green Door Store, Brighton, UK
29/10/13 The Lamp, Leamington Spa, UK
For more news, reviews and downloads follow The Sound Of Confusion on
Facebook
or
Twitter
contact@thesoundofconfusion.com