Single review by kev@thesoundofconfusion.co.uk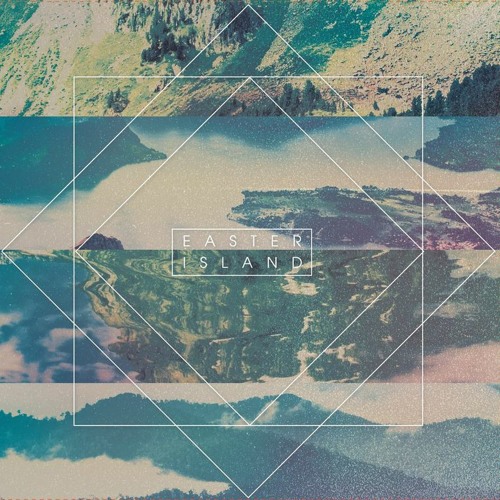 Whoa. Now I'll do well to avoid any dreampop and shoegaze clichés when taking about this song. Even the band have tagged it as "Ethereal" on SoundCloud. But let's give it a go just for the hell of it.
Easter Island
are, in their own words, a dreampop/post-rock band from Georgia (the US state, not the eastern European country) and 'Dinosaur' is one half of a 7" single they're self-releasing this weekend, along with another track, 'Drift', which we're yet to hear but will have a hard time believing isn't going to be another stunner like this one.
There's a very imperial quality to 'Dinosaur' that can only come from a band who have utter conviction in the sounds they're making. The guitars have the dual purpose of providing the sonic block on which the rest of the music is based, and also giving the shine that comes with individual notes being allowed to clearly permeate the song. Vocally we're treated to mellow, double-tracked lyrics that sound somewhat as though they're made by faint and divine beings. Oh sod it: this is pure chiming, ethereal, dreamy, fuzzy, hazy, floaty, angelic, misty-eyed wooziness that will make your brain feel bloody amazing.
Easter Island's
website
Buy the single
Catch them live:
9/21 ATHENS, GA // georgia theatre
10/3 TALLAHASSEE, FL // rehab
10/5 ST. PETE, FL // antiwarpt festival
10/6 ORLANDO, FL // will's pub
10/10 ATLANTA, GA // 529
10/11 MILLEDGEVILLE, GA // buffington's
10/12 CHARLOTTE, NC // evening muse
10/13 WINSTON-SALEM, NC // the garage
10/16 D.C. // black cat
10/25 JACKSONVILLE, FL // underbelly
10/26 MACON,GA // roasted
For more news, reviews and downloads follow The Sound Of Confusion on
Facebook
or
Twitter
contact@thesoundofconfusion.com